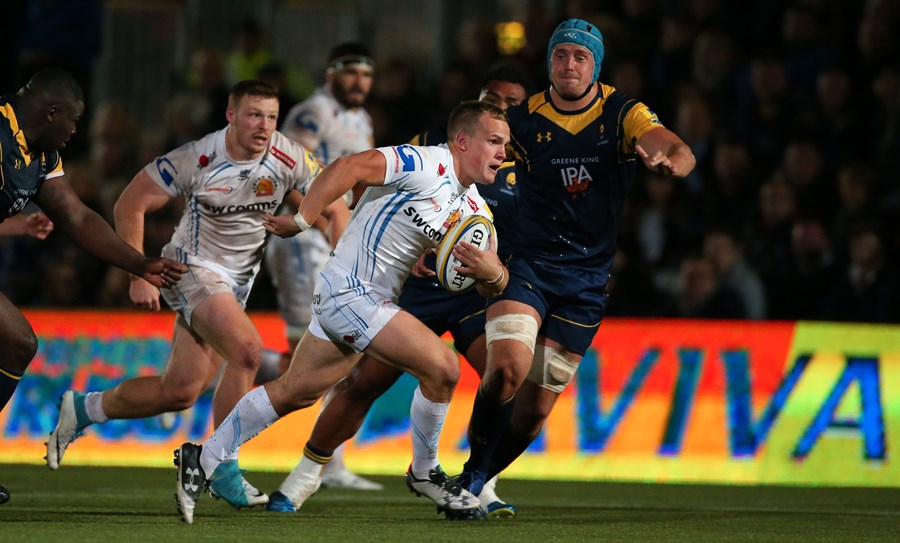 Ivybridge Community College Rugby Programme
Our College is unique in many ways but, the primary point of difference between Ivybridge and other Colleges is that our rugby programme and partnership with the Chiefs commences at Under-12 running through to Under-16 with the ability to remain in education here until the student is in his 19th year.
We have in partnership with local rugby clubs, developed a large number of rugby players to move on to the very highest level in our sport, and we are justifiably proud of our record in developing players. Our partnership with the Exeter Chiefs and their Academy is an outstanding example of how a Premiership club and its feeder system can work to produce players of the highest calibre.
The College internal development programme is overseen and run in conjunction with Exeter Chiefs Staff and is reviewed regularly. It covers all the key areas of elite performance from Strength and conditioning, Performance analysis, to pre-habilitation and Sports Psychology. The staff comprise of a full-time Head Coach of Rugby, Ben Russell, and ten other support staff who provide specialism across their domains.
Selection for our U12-U16 Academy squads, who play a national fixture list, is an opportunity for all our aspiring young College rugby players who wish to take their sport to the highest they can get to. This selection will then act as a catalyst for the next stage of the players' development to either move on to higher level of senior/professional rugby or into a high level HE establishment with an AASE rugby programme.
A major goal for each of the players within the College as they progress through the programme is to gain selection for the Chiefs DPP & EPDG squads. We currently have a number of our most talented young rugby players involved at all levels of the Chiefs player development pathway including participation in age groups where the Chiefs staff have an opportunity to access that development process.
For more information:
Please contact Chris Brown, Director of Academies