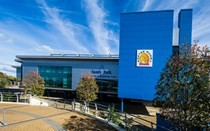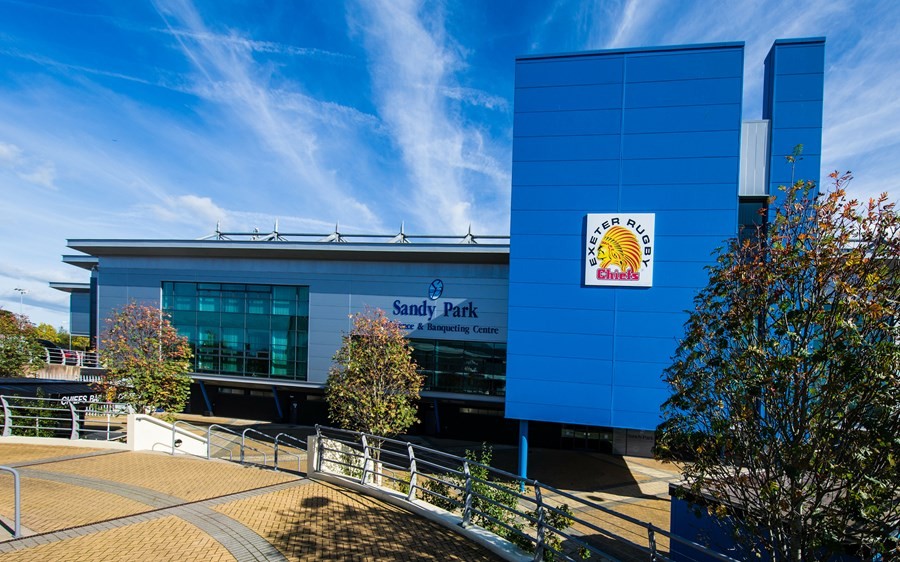 Exeter Rugby Club – The Trading Post
Position: Full-time Retail Assistant
A rare and exciting opportunity to join the team in the Exeter Chiefs Trading Post shop at Sandy Park Stadium. This role will involve working with the retail team in the day to day running of the shop which will include customer service, processing online orders, stock control and ticket sales.
Normal Working Hours: 40 hours. Monday to Friday, 09:00 – 17:30. Working matchdays will be required (overtime will be payable for working match days)
Salary: Up to £8.91 per hour (depending on age)
General Responsibilities – As part of the retail team you will be expected to carry out daily tasks such as processing payments, stock control, ticket sales, internet sales, receiving deliveries and replenishment of all 'Trading Post' outlets. Whilst helping maintain a well-stocked, tidy shop and creating a customer friendly atmosphere.
You will be required to have the following skills:
▪ Have previous experience in retail and customer service.
▪ Professional and well presented.
▪ Strong communication skills with people across all levels.
▪ Be able to prioritise duties.
▪ Enjoy working in a team.
▪ Ability to use initiative when working unsupervised.
▪ Confident, patient, friendly, reliable & self-motivated.
▪ Flexible with working hours.
If this sounds like something you could be interested in, please send your CV and a covering letter to leekelly@exeterchiefs.co.uk
Closing date: Friday 29th October 2021
Interviews: Week commencing 1st November 2021
Due to the high volume of applicants that we receive at Sandy Park, unfortunately we will only be able to get back to those successful for interview.
*********************************************************************************************************
Exeter Chiefs Women's Forwards Coach
Location: Exeter
Job Type: Permanent, Full-Time
Reporting to: Head Coach Women's Rugby and Director of Rugby
Salary: To be negotiated depending on skills and experience
Exeter Chiefs Women are seeking the services of a suitably qualified Forwards Coach minimum RFU L3 to work with our squad, who feature in the Allianz Premier 15s League.
Job Specifications
The successful applicant will be expected to be experienced in coaching and player development. Experience in the women's game is desirable, but not essential.
The role will require working irregular hours and to work at weekends.
Main Objectives but not limited to;
Together with the Head Coach, deliver and maintain the highest standards of coaching within the Exeter Chiefs Women's Programme, with particular focus on taking full control of the forwards and defence.
Formulate and complete regular IDPs for players.
Delivery of sessions to align with IDPs and small group unit work.
Carry out analysis and reviews both with individuals and teams.
Manage/mentor elite players and develop a good working relationship with International coaches.
Maintain contact and provide support for players playing in local clubs.
Identify and develop the next cohort of Exeter Chiefs forwards.
Club Expectations:
Liaising with coaches at Sandy Park – Understand latest coaching developments and Chiefs strategies.
Please send a covering letter and CV to susieappleby@exeterchiefs.co.uk clearly highlighting the relevant experience required for this role.
An enhanced DBS check will be carried out on the successful applicant.
Unfortunately, due to the large number of applicants expected, only those shortlisted will be contacted.
Closing date: Monday, October 25, 2021
Interviews: W/C October 25, 2021
*********************************************************************************************************
Academy Physiotherapist
Salary: Band 5
Location: Sandy Park and University of Exeter (travel will be required)
Contract: Full-Time, Fixed-Term
Background:
An exciting opportunity has arisen at Exeter Chiefs Rugby Club for an academy physiotherapist to join our experienced and expending sports medical team. Exeter Chiefs compete within in the Gallagher Premiership, highly prestigious European Champions Cup and Premiership Rugby Cup competition. Formed in 1871 Exeter Chiefs Rugby Club are the Westcountry's premier Sporting Club, steeped in long-standing tradition and prides itself on delivering professional workmanship, both on and off the field. We are looking to recruit an experienced, enthusiastic, hard working and dynamic senior physiotherapist.
Job Description:
The opportunity has arisen for an academy physiotherapist to join our expanding sports medical team. The role focuses on providing and developing medical previsions across The University of Exeter high performance programme, with clear integration with the day-to-day workings of the Exeter Chiefs academy medical team. The applicant will have continuous support from the medical team but will require autonomous working at the University site and games. The hard-working and professional physiotherapist will have the chance to thrive, develop, progress, and integrate into an already experienced Premiership medical team under the guidance of the Director of Sports Medicine and the Head of Medical Services. The role will focus on the assessment, treatment, maintenance, rehabilitation planning and implementation for the University and academy playing squad.
Essential Requirements:
Degree in Physiotherapy.
Experience within Elite level sport
Member of the CSP or equivalent insurance provider.
Registration with HCPC.
Highly Desirable:
Msc in physiotherapy/ rehabilitation
Experience in professional rugby
Key Responsibilities:
The assessment, diagnosis, treatment, and rehabilitation of all High-Performance program University players. Under the direction of the Academy /University team doctor and lead academy physiotherapist,
Prescribe, develop and implement treatment and rehabilitation plans for injured and rehabilitating players.
Implement effective communication skills throughout our medical team.
Provide pitchside cover for all required training and games.
Assist with daily and weekly musculoskeletal screening of all players as required.
Assist with the daily maintenance treatment and pre-habilitation prescription of the playing squad.
Keeping documentation on all aspects of injury management in accordance to the standards set by the Health Care Professions Council (HCPC).
Assist the medical team with administrative obligations such as injury audits, medical insurance and other matters as required.
To keep abreast of current best practices, maintain CPD and take an active role in the departments CPD programme.
To carry out any other duties that may be required by Club, Director of sports medicine and the Head of Medical Services.
How to Apply
Please email your CV and a covering letter to medicalvacancies@exeterchiefs.co.uk
Closing date for applications is 29/10/21
Interviews will take place on the 01/11/21
Only successful applicants will be contacted by email.
*********************************************************************************************************
Match-Day Team Vacancies
We're looking for dedicated and motivated team members to join the Chiefs Family and create the best match-days possible!
Match-Day & Events Bars & Catering staff
To deliver food & beverage at all Chiefs home games and to a variety of Sandy Park functions, in an efficient, punctual and professional manner. To provide excellent customer service and adhere to strict food hygiene standards at all times.
This role can include bar work (for those aged 18+), food service and kitchen service. Shifts range from 5 hours to 12 hours, based around the Kick off time. There are occasional other day & evening shifts for the variety of Sandy Park events.
Ticket Office Assistants
To work in the ticket office on match days, handling ticketing sales, upgrades and re-prints, resolving any ticketing queries as necessary. Providing all supporters with a friendly, courteous, and efficient service. Strong customer service, communication and IT skills essential. 4 – 5 hour shifts available, based around the Kick off time.
Match-Day Retail Assistants – Trading Post
To work in one of the Trading Post retail outlets on match days, processing sales and providing all supporters with a friendly, courteous, and efficient service. Strong Customer Service skills are essential. Duties will include processing transactions, stock replenishment, maintaining strong retail standards and fulfilling web orders 4 – 7 hour shifts available, based around the Kick off time.
*********************************************************************************************
For all above positions;
Experience advantageous but not essential as training will be given.
These roles are casual and shifts will be offered on a monthly basis, based on the requirements of the business. Full capacity match days are about twice a month between September & June, either Saturdays or Sundays.
Please fill in the application form here and return to vacancies@exeterchiefs.co.uk
Only those successful will be contacted.
Expected start date: September
Salary: £5.60 - £8.91 per hour (dependent on age) plus 12.07% holiday pay.