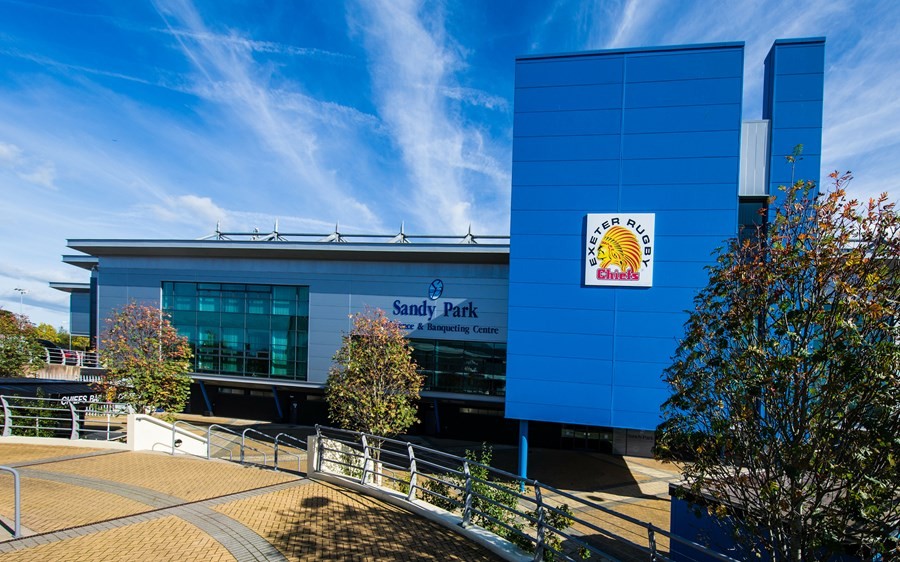 Lead Academy Physiotherapist (Senior experience)
Salary: Dependent on experience
Location: Sandy Park.
Contract type:Full-time, fixed-term
Closing Date:01/07/19
Background:
An exciting opportunity has arisen at Exeter Chiefs Rugby Club for a Lead Academy Physiotherapist with senior experience to join our experienced sports medical team. Exeter Chiefs compete within in the Gallagher Premiership, highly prestigious European Champions Cup and Premiership Rugby Cup competitions. Formed in 1871 Exeter Chiefs Rugby Club are the West Country's Premier Sporting Club, steeped in long-standing tradition and prides itself on delivering professional workmanship, both on and off the field. We are looking to recruit an experienced, enthusiastic, hardworking and dynamic Lead Academy Physiotherapist with senior experience.
Job Description:
The lead Academy Physiotherapist will be tasked with the day to day running, management, clinical decision making and implementation of rehabilitation for our academy players. As the academy clinical lead the applicant must be comfortable to make autonomous decisions regarding clinical diagnosis and rehabilitation progression. This role requires prior senior physiotherapist and leadership experience to ensure smooth running of the extensive academy system and will need to liaise on a regular basis with the Lead Academy Doctor and Head of Medical Services. The effective communication and management of club junior physiotherapists is paramount to the effective development of this role.
Essential Requirements:
Degree in Physiotherapy.
5 Years + Experience within elite level sport
Member of the CSP or equivalent insurance provider.
Registration with HCPC
Experience of managing junior physiotherapy staff
Highly desirable:
MSc in physiotherapy/rehabilitation
Experience in professional rugby
Key Responsibilities:
Provide autonomous management, organisation, clinical diagnosis and treatment throughout Exeter Chiefs academy structure.
Drive the development and progression of academy provisions throughout its structure
Daily management of academy junior team members include staff development
Liaise with the Director of Sports Medicine, Lead Academy Doctor and Head of Medical Services in the assessment, diagnosis, treatment and rehabilitation of all Exeter Chiefs Academy players
Prescribe, develop and implement treatment and rehabilitation plans for all injured players.
Effective communication skills throughout our medical team.
Provide pitchside cover for all required training and games.
Assist with daily and weekly musculoskeletal screening of all players as required.
Assist with the daily maintenance treatment and prehabilitation of the senior playing squad.
Keeping documentation on all aspects of injury management in accordance to the standards set by the Health Care Professions Council (HCPC).
Assist the medical team with administrative obligations such as injury audits, medical insurance and other matters as required.
To keep abreast of current best practices, maintain CPD and take an active role in the departments CPD programme.
To carry out any other duties that may be required by Club, Director of Sports Medicine and Head of Medical Services.
How to apply
Please email your CV and a covering letter to medicalvacancies@exeterchiefs.co.uk
The closing date for applications is 01/07/19
Interviews will take place on the 18/07/19. Successful applicants only will be contacted by email.
-------------------------------------------------------------------------
Chef de Partie (Full time – Permanent)
Hours: 48 hour per week, 5 days out of 7, actual days will vary depending on the needs of the business and will include weekends and bank holidays.
Salary: £22k - £23k (dependent on experience)
General Responsibilities – Assisting the Head Chef and Sous Chefs with the preparation and delivery of all catering requirements at Sandy Park Stadium, including all conferences, banqueting and match days. Taking overall responsibility of a section within the main kitchen and on function service points as required.
Main Duties and Responsibilities
Ensure all food at Sandy Park is prepared, cooked and presented to the highest of standards.
Oversee various sections within the main kitchen and function service points as required.
Allocate tasks to subordinate kitchen staff and check they have been carried out effectively.
Assist with training of all kitchen staff accordingly, ensuring high standards are achieved at all times.
Have good budgetary awareness and work to the needs of the business.
Ensuring health and safety regulations are strictly observed.
Monitoring the quality of the products and service provided.
Ensure tight stock control, to achieve the expected GP%.
Full compliance with all fire, health and safety and employment regulations.
Promote and maintain a high standard of food safety throughout the kitchen.
Maintain a high standard of customer service at all times.
Person Specification;
A minimum of 3 years' experience in a Commis Chef role or at least 1 year in a CDP role.
Be professional and well presented.
Be able to manage staff well, keep motivated and communicate well with people at all levels.
Hard-working, with an ability to work under pressure and be able to work unsupervised in any environment.
Have Basic Food Hygiene and a minimum of NVQ level 2.
If you think you have the qualities, experience and passion that we are looking for and are ready for a new challenge, please send your CV to vacancies@exeterchiefs.co.uk
Closing date: Sunday 7th July 2019
(only applicants successful for interview will be contacted)