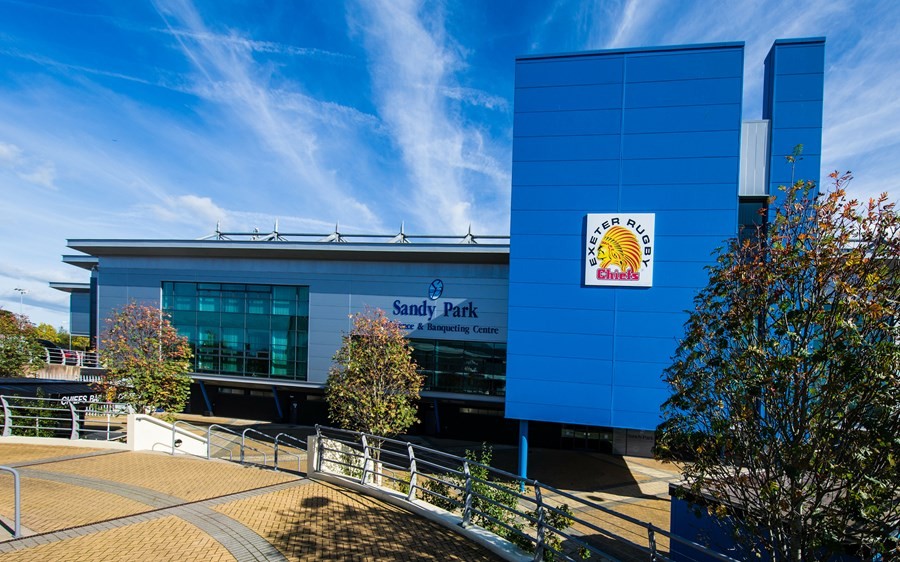 EXETER CHIEFS DPP ACADEMY COACH (Cornwall Region)
The highly successful Exeter Chiefs Academy Programme is looking extend it's programme and to recruit two full-time coaches to support & facilitate the delivery of it's DPP (Developing Player Program) at Under-16 level within the (primarily but not restricted to) Cornwall region.
The coaches will be based in Cornwall, but also assist with duties and programmes at Sandy Park from time to time as requested by the Academy Manager.
The role is interesting and varied and will require self-motivating individuals to maintain the current high standards. The club will ideally be seeking one forward and one back coach. Support from Exeter Chiefs staff will be constant, and the delivery curriculum will be provided although the successful applicants are encouraged to bring innovative and fresh ideas / approach to the role.
The roles will require good organisation, sound knowledge of the region, high standard of coaching / delivery, particularly to adolescence.
The club seeks highly motivated, experienced and innovative coaches to implement the Academy mission:
The Exeter Chiefs England Rugby Academy is focused on producing rugby players for the Premiership & Beyond.
Exeter Chiefs England Rugby Academy is committed to producing players of the future through early identification, development and dedicating time to the "Best Players" leading to full time premiership and national honours.
By developing the person and leaders the "Player" will follow.
Along with maintaining a balanced approach to achieving ambitions within the game, players will also be supported in avenues of life outside the game.
Applications Close: February 28th (4pm)
For Job Description / Application Form contact: academy@exeterchiefs.co.uk
Please send Current CV and application letter with all relevant information / experience and attributes, including expected salary to: academy@exeterchiefs.co.uk
CLEANER (MOBILE)
Permanent Position
An experienced mobile cleaner is required for a guaranteed minimum of 16 hours per week. Opportunity for overtime. Some weekend working essential.
You'll need to be flexible, reliable, highly motivated and conscientious.
You'll primarily be based at Sandy Park, home to the Exeter Chiefs, and days will start at 6am. You'll also travel to various client sites across Exeter, providing cover for staff holidays and absence.
You will generally be partnered with another team member, although you'll also work alone, in a role that provides plenty of variety.
You will need a clean UK driving licence, which you should have held for at least three years. Own transport is required.
Competitive rates of pay. Telephone: 01392 770081
CLEANING SITE SUPERVISOR
Permanent Position
We need an experienced cleaning supervisor to join our friendly team. Working hours are 10 to 16 per week, with flexibility for more during busy periods. Some weekend working essential.
Alongside your daily cleaning duties, you'll assist the Cleaning Manager with: Staff inductions, training and supervision; quality control to ensure the highest standards are met; operational planning and task allocation; deputising for the Cleaning Manager in her absence.
You'll have great organisational skills, an eye for detail, and will work to consistently high standards. You'll lead from the front, and will be conscientious, hard-working, reliable and a great role model.
Core working hours are 6am-8am Mon to Fri, with flexibility to work longer shifts, and weekends as required.
This is an excellent opportunity to develop your skills in an exciting environment where no two days are the same!
Competitive rate of pay. Immediate start required.
Telephone: 01392 770081.