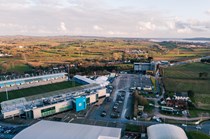 Men's Club Sports Rehabilitator
Job Description
The opportunity has arisen for a Club Sports Rehabilitator to join our expanding sports medical team. The hard working and professional Sports Rehabilitator will have the chance to thrive, develop, progress, and integrate into an already experienced Premiership medical team under the guidance of the Head of Medical Services and Head of Rehabilitation. The role will focus on the soft tissue therapy, manual therapy, pitch side cover, Prehabilitation planning and implementation and assisting the delivery of rehabilitation throughout the squad.
Salary: £26K - £28K
Essential Requirements:
Degree in Sports Rehabilitation.

Experience within sport

Registration with BASRaT.
Highly Desirable:
Experience within elite level sport/ professional rugby

L3 PHICIS Qualification
Key Responsibilities:
Liaise Head of Medical Services and Head of rehabilitation in the Maintenance, treatment, and implementation of Pre-and Rehabilitation of Exeter Chiefs players.

Assist in the development and implementation of Prehabiliation across the squad.

Assist in the implementation of rehabilitation of injured players.

Provide pitch side cover for all required training and games.

Assist with daily and weekly musculoskeletal screening of all players as required.

Keeping documentation on all aspects of injury management in accordance to the standards set by the BASRaT

Assist the medical team with administrative obligations such as injury audits, medical insurance, Tape ordering and other matters as required.

To keep abreast of current best practices, maintain CPD and take an active role in the departments CPD programme.

To carry out any other duties that may be required by Club, Director of sports medicine and the Head of Medical Services.
How to apply:
Please email your CV and a covering letter to medicalvacancies@exeterchiefs.co.uk
The closing date for applications is 15/12/23
Interviews will take place the week beginning 18/12/23 Successful applicants only will be contacted by email.