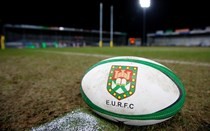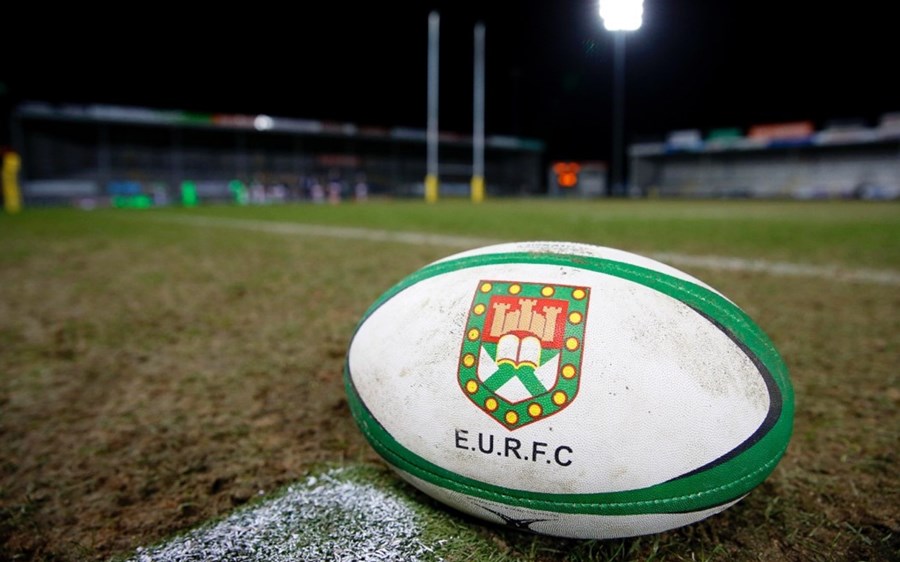 The Synergic Relationship: Exeter University and Exeter Chiefs
The relationship between Exeter Chiefs and Exeter University Rugby Club (EURFC) is one that has continued to grow and prosper, especially in recent years.
The heritage of EURFC stems back to the days of St. Luke's College, where its first rugby match was played against Exeter Grammar School, establishing EURFC, in 1860. Now known as Exeter Chiefs, Exeter Rugby Football Club was then established in 1872, with its inaugural match played against St. Luke's College. This sparked the important synergic relationship between the two clubs, still thriving in today's professional era.
By the 1950's, university rugby began to prove itself as a major influence on English rugby. St Luke's College was a dominating force throughout, with regular fixtures against Bristol, Gloucester, Rosslyn Park and Wasps. By 1969, the long-lasting and spirited rivalry between St. Luke's and Loughborough College was established, which has seen some of the best university fixtures the country has seen.
In 1978, St. Luke's College and the University of Exeter amalgamated into one academic powerhouse. Since, the University has gained Russell Group status and sits among the best 150 universities in the world. The University's scholarship schemes therefore not only attract academics of the highest calibre, but also athletes with the potential to compete at the highest level.
For the last two decades, EURFC has remained as the dominant force in university rugby. The Club's 1st XV have achieved numerous BUCS National Championship titles, the most recent of which came at Sixways in 2022. They have also won their respective BUCS league multiple times, including back-to-back BUCS Super Rugby triumphs in 2018 and 2019. In the English league pyramid, the club continues to go from strength to strength, having been promoted to National 2 for the first time, ahead of the 2022-23 season. These achievements have not gone unnoticed at Sandy Park. In their recent rise to becoming a major force in the Premiership, Exeter Chiefs have stuck to their roots in producing top-class players from their own academies, with EURFC sat high in their pecking order. It is no secret that the University and Premiership side play a similar brand of rugby, materialised from close-knit relationships between the coaching teams.
Tony Rowe OBE, Chairman and Chief Executive of Exeter Rugby Club has been a driving force in the development of the working relationship between the Chiefs and the University of Exeter.
Rob Baxter, Director of Rugby at Exeter Chiefs and former Head Coach of the University's rugby club, recognises the University's contribution in the professional programme.
Baxter says "we truly believe that the University of Exeter plays a hugely valuable part in our aim to be one of the best rugby teams in Europe. Not only does it allow us to extend the range of our academy to cater for the needs of our higher educational achievers, who can have a first-class education alongside a professionally-run rugby programme, but it also adds an arm to our recruitment and development process."
Baxter is a regular on the side line at Topsham Sports Ground on a Wednesday, where he and a number of the coaching staff at Chiefs watch the University side play in their BUCS Super Rugby fixtures. With both senior coach Haydn Thomas and Head Analyst Gareth Elliott on board as part of the coaching team at EURFC, the links between the university and Chiefs are stronger than ever.
Thomas knows all about the university pathway into the professional game; he achieved a 1st Class Degree in Chemistry from the University of Exeter, where he played in both the 1st XV and Saturday XV. He then went on to gain 211 professional caps for Exeter Chiefs, and was part of their rise from National 1, all the way through to the Premiership.
Baxter also says: "the links we have are real, which is shown by the number of players both from within our region and from without who have gone on to earn full-time professional contracts. Several staff members and current players aid with coaching and mentoring at the University, making our rugby, conditioning and playing philosophies are closely aligned. The BUCS competition works extremely well as the bridge between youth and age group rugby through to the senior leagues and allows time for some players to gain the degree of physical maturity that they will need. We have seen many players develop through this competition into Premiership and International quality players, and we can only see this situation continuing in the future."
In order to maintain continuity and a clear pathway between the two clubs, Chiefs provide player coaches to the University to assist with training. This unique relationship has really come into its own in recent years, with Exeter University's programme churning out some of the Chiefs' best.
Henry Slade (England, Exeter Chiefs, Exeter University), Sam Skinner (Scotland, Exeter Chiefs, Exeter University), Jack Maunder (England, Exeter Chiefs, Exeter University), Sam Maunder (England U20's, Exeter Chiefs, Exeter University), Richard Capstick (England U20's, Exeter Chiefs, Exeter University) and Tom Lawday (Exeter Chiefs, Exeter University) are only some of EURFC's crop to play for the Chiefs' Premiership side. The season alone, Christ Tshiunza (Wales, Exeter Chiefs, Exeter University) and Dafydd Jenkins (Wales U20's, Exeter Chiefs, Exeter University) are just two of the talented current crop of students who have broken through into the Chiefs ranks.
Seeing players from EURFC on a Premiership Cup team sheet for the Chiefs is now a regular occurrence, with 11 Exeter University students having represented the Chiefs throughout the 2021-22 season.
The link between Exeter University Rugby Football Club and Exeter Chiefs is an important tool for players with their sights on professional rugby, whilst attaining a degree from one of the most esteemed and reputable Universities in the country.
Keith Fleming (Director of Rugby, Exeter University) says: "We have had a long and successful partnership with Exeter Chiefs. We work together with our athletes over the three years of their studies, working closely with S&C and rugby coaches to give them the best possible chance to become a professional rugby player. Recognising the prestige of the academic side of the university, Fleming emphasised "their academic studies are paramount to us, and those who apply themselves can achieve great things here."
EURFC Women's have also been a driving force in the university game. The 1st XV achieved back-to-back BUCS Championships at Twickenham in 2018 and 2019, with 11 current and former EURFC Women's players now involved in Susie Appleby's Exeter Chiefs Women's squad.
The University and Chiefs have again looked to establish an effective relationship between the two clubs, with EURFC Women's Head Coach Poppy Leitch and also being co-captain for the Chiefs. Six of the matchday squad in the recent Allianz Premier 15s final for the Chiefs were current former university players, with the link between both programmes only enhancing the pathway in the South West further.
For any details on the University's rugby programme, including pre-season arrangements, please feel free to contact Keith Fleming, Director of Rugby on 07557 155729, or K.R.C.Fleming@exeter.ac.uk