President Bob takes charge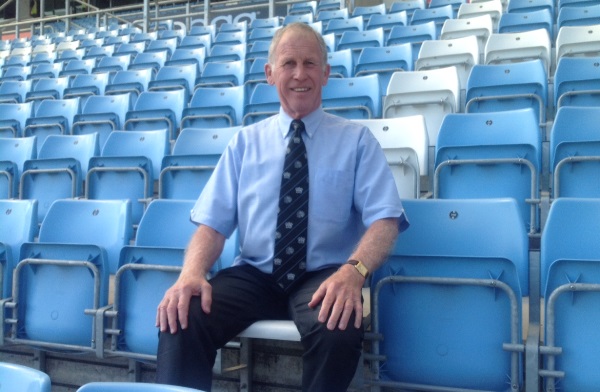 Picture: Exeter Rugby Club
By Mark Stevens
Bob Staddon says it's a "huge honour" to have been asked to become the new president of Exeter Rugby Club.
The long-serving club stalwart, who first represented Exeter's first team during the 1964-65, has taken on the role from another former player, Dick Manley, who has decided to step down following a 15-year tenure in the post.
Bob is no stranger to supporters of the club as not only did he represent the club playing wise until 1981, but since then he has occupied various roles such as Director of Rugby, Coach and Trustee.
"I was somewhat shocked when I first got asked," said Bob. "For me, accepting this role is a huge honour and something that I am very proud of.
"The way the club has moved on over the years, especially since the old days at the County Ground, is nothing short of phenomenal. To be part and parcel of not only the elite clubs in England, but European rugby as well, is a fantastic achievement and long may it continue.
"As everyone knows, the Chiefs and Sandy Park are continuing to grow by the year and the investment put into the team and the stadium itself shows that we are moving forward at a great pace."
In thanking the efforts of Dick (
pictured right)
, Bob paid a special tribute to the former England international, who he says will continue to be one of the club's most ardent supporters.
"Dick has carried out a wonderful job as club president," he added. "As an ambassador for the club, particularly on match-days here at Sandy Park, he has been first class. To be asked to follow in his footsteps is something I value highly and I hope to continue representing the club as well as he has done."
Welcoming Bob into his new post, as well as paying tribute to the services of Dick, Exeter Rugby Club chairman and chief executive, Tony Rowe OBE, said: "I'd like to go on record in thanking Dick for all the duties he has carried out during his tenure as club president. In Bob, though, we have the ideal man to step into the role and we look forward to him continuing in the same vein for many years to come."