Advertising Opportunities at Chiefs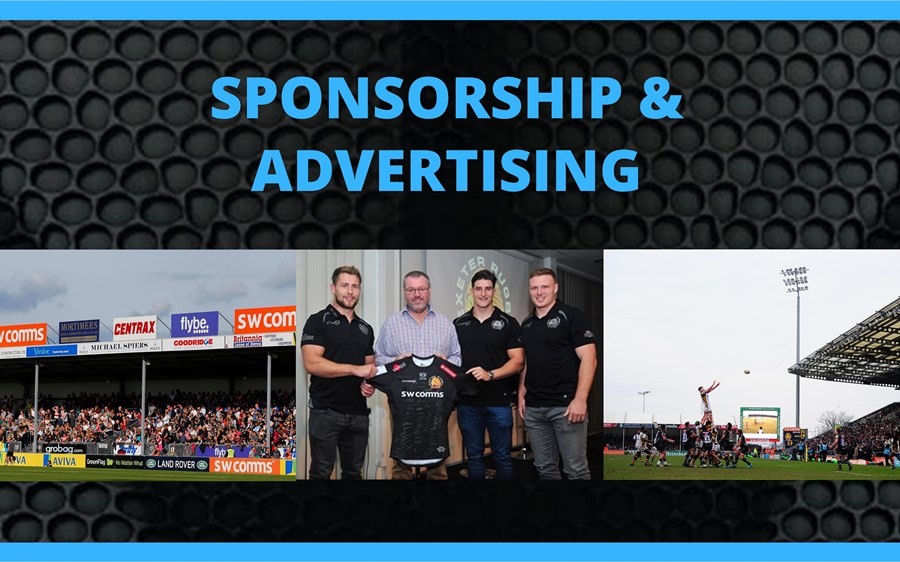 There are still opportunities to associate your business with the success of the Exeter Chiefs in time for the 2018/19 season.
With more than 200,000 fans visiting Sandy Park each season, plus a substantial television and online presence, advertising through the Exeter Chiefs can showcase your brand to a vast local, national and international audience.
There are a range of options to suit all budgets, from adverts in the match-day programme or on the big screens, sponsoring an Exeter Chiefs player to having branded perimeter boards at Sandy Park.
Kai Horstmann, Corporate Account Manager, says: "We feel that our advertising options represent great value for money, with the opportunity to reach a considerable audience. For example, perimeter boards don't just reach an audience of up to 12,800 fans per game, they are viewed by a television audience of over 10 million people through coverage on BT Sport, Channel 5, BBC and ITV during the season.
"We have also introduced new digital elements to some of our sponsorship packages, which take advantage of the combined audience of nearly 200,000 through Exeter Chiefs' on social media.
"We are happy to discuss all forms of advertising with clients who are keen to get their company name in association with us at the Chiefs."
To contact Kai and discuss your needs or find out more information, please call 01392 890879 / 07741 146980 or email him at kaihorstmann@exeterchiefs.co.uk