Baxter awarded honorary degeree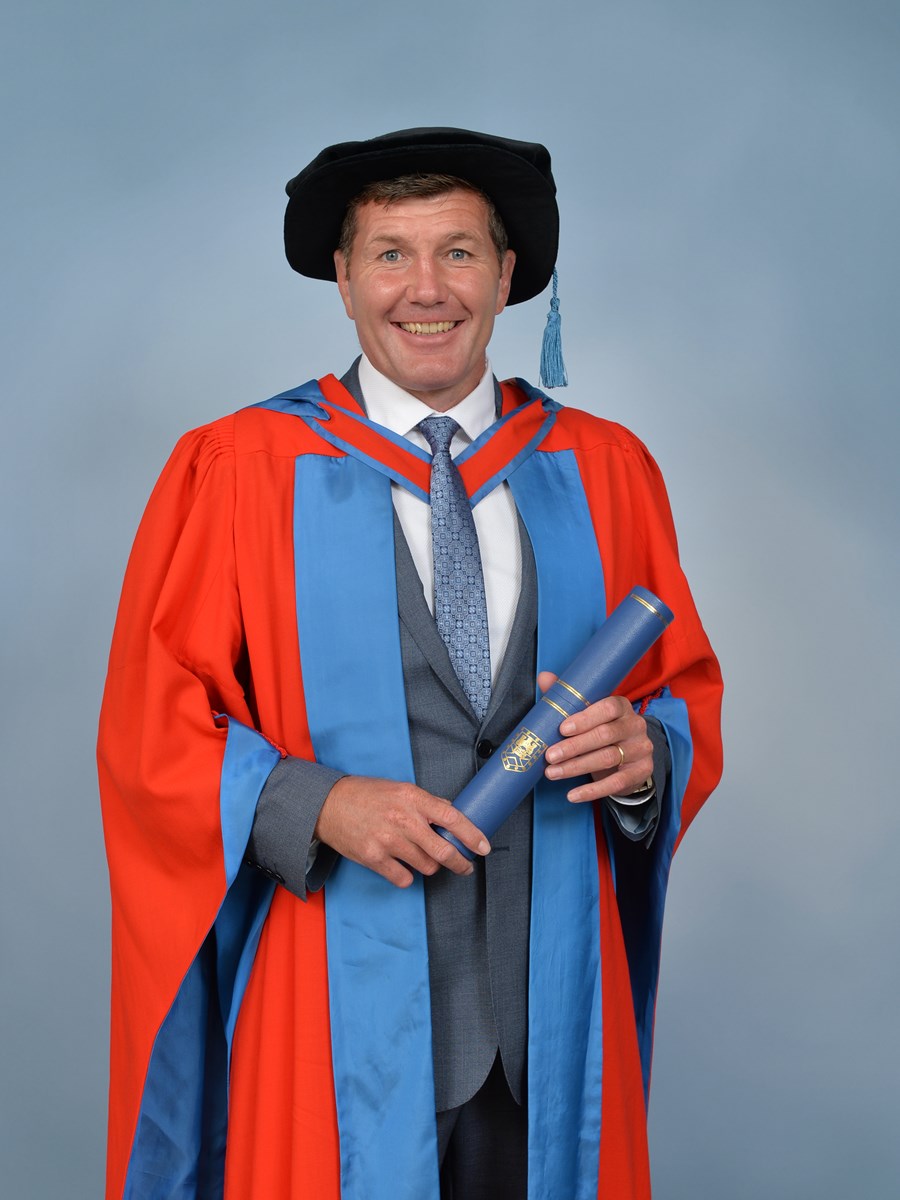 By Mark Stevens
20/7/17
Exeter Chiefs Director of Rugby Rob Baxter was all smiles today after he was awarded an honorary degree from the University of Exeter.
The 46-year-old received his doctorate just a day after his son Jack graduated from the University of Exeter with a first-class degree in Law.
Baxter has been the guiding light for the Devon club in recent years, overseeing their promotion out of the RFU Championship into the Premiership, before steering them to LV= Cup glory in 2014 and then English rugby's top prize in May.
Having spent 14 years as an Exeter player, ten of them as club captain, this is the latest accolade to be bestowed on Baxter, who last week agreed a new three-year deal with the champions, taking on the new role of Director of Rugby at Sandy Park.
A delighted Baxter said he was "honoured" to receive the degree, joining other illustrious figures who have made a contribution to science, journalism, the Army, education and charity work.
He said: "I have a long history with the city of Exeter and the University and both have played a huge part in my career as both a rugby player and now a professional coach," he said.
"When working as the head coach at the University the most enjoyable aspect was the purity of the commitment and attitude of the players. They all took part in training and playing for the right reasons, to challenge themselves, to be part of something bigger than the individual and to build friendships and memories. This has always been an influence on me in my coaching career.
"I now have been allowed the opportunity to share a day which marks the recognition and celebration of hard work and achievement for many graduates and their families and I feel very fortunate to be able to congratulate them and share a few thoughts with them on what their futures may hold."