Baxter delighted with call-ups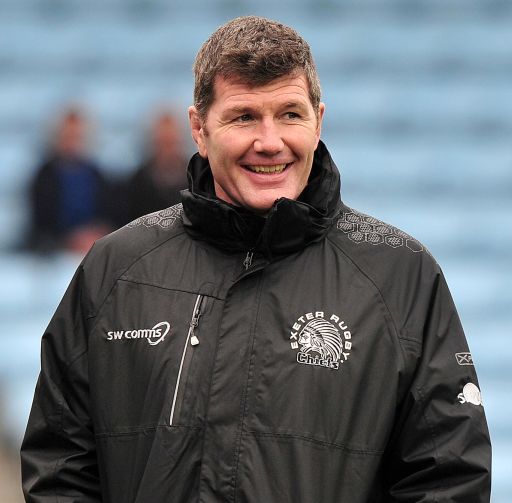 Pictures: Exeter Rugby Club/Pinnacle Photo Agency
By Mark Stevens
20/4/17
Rob Baxter insists international call-ups for a number of his Exeter Chiefs squad are just reward for the hard work those players have been willing to put in to the Devon club over the course of the season.
In what has been a busy 48 hours of announcements within the rugby world, the Chiefs have been celebrating not only Jack Nowell's call-up to the British & Irish Lions squad to face world champions New Zealand, but the news that Luke Cowan-Dickie, Jack Maunder, Henry Slade and Harry Williams have all been selected to be part of England's summer tour to Argentina.
And leading the praise for the famous five is head coach Baxter, who said: "We are really pleased with all the selections. Jack's obviously stands out in the fact that it's the Lions and that he's the first-ever player from the club to get that call.
"As I say, we're delighted for him as he's a young man who has played all his senior and professional rugby here at the club. He's come through the academy, working alongside the likes of Robin Cowling and Ricky Pellow, and he's gone onto become not only an international, but now a British Lion, which is fantastic.
"Jack has worked hard to become the player he is and he deserves this opportunity. At the same time, he's remained grounded and a very good person and you only have to see the way the rest of the team celebrated the announcement to see how popular he is within the group."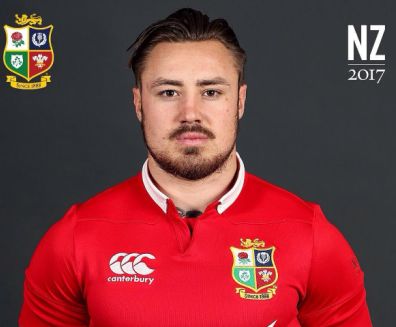 Baxter added: "Having the four guys called up by England as well is also great news. We had some expectation that both Luke and Henry would go as they've been part of the senior EPS squad for a while and they've had some involvement before, but to get both Harry and Jack into the squad is huge for both players.
"Jack has broken into the team this year and shown his qualities in some very important games for us, while Harry is reaping the rewards of someone who has come here, worked very hard and has played an important part in getting Exeter to appear in a lot of big games.
"As I say, I'm delighted for all of them, but I'm also a little disappointed that a few others didn't get called up. There are one or two more I felt may have deserved their chance over the summer, but that's not happened on this occasion."
These latest call-ups, however, are yet another sign that the Chiefs remain firmly on the radar for international coaches and that moving forward others could well follow a similar path.
"When you take those small steps to get where we are now and where you want to be a competitive team in Europe – and one that is regularly around the top four and playing in the big games – we have to recruit and create players of international standing.
"Yes, the value of homegrown talent is very important to us, not just because of the link to your supporters and the area, but it's also important to have that correct mix across the whole squad. I've no others players from further afield have help aid the development of people like Jack.
"Every day he spends a lot of time with guys who are not from England, but who have helped him become the rounded player he is. Getting that balance right is key and at the moment we feel we have that right mix here at the club."