Baxter praises departing stars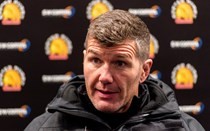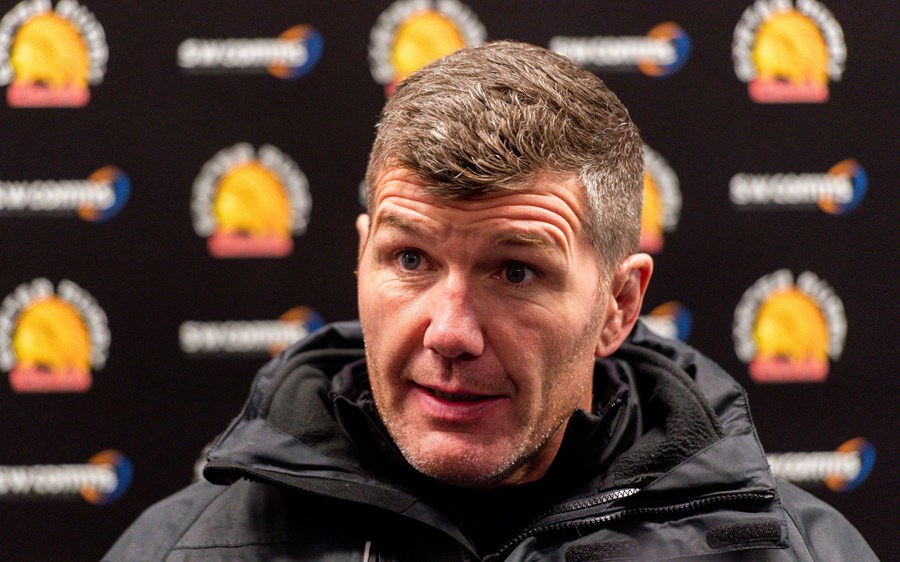 By Mark Stevens
18/6/20
Rob Baxter has expressed his disappointment that his departing Exeter Chiefs players have not been given the proper send-off he would have wished for.
With the 2019/20 season having been brought to an abrupt halt in March due to the coronavirus pandemic, it's meant day-to-day, rugby life has ceased at Sandy Park for the best part of three months.
Forced to train on their own away from Sandy Park, the sight last week of the Chiefs players returning to Stage One training was a real positive, especially with the Gallagher Premiership targeting a potential return date of August 15.
That date, however, has come too late for certain members of Baxter's playing squad, some of whom have already departed the region to take up new contracts further afield.
Prop Greg Holmes returned last week to his native Australia to start a short-term deal with the Western Force, whilst compatriot Nic White is also due to return Down Under imminently as he prepares to rival Super Rugby side, the Brumbies.
Other squad members will also be moving on at the end of this month, but Baxter says the chance for him and others within the club to say their goodbyes has been taken away due to the current crisis.
Normally, the playing side gather en masse to perform a special farewell gathering, where presentations and speeches are carried out. Baxter says it's a vital part of the club's seasonal make-up and will be missed.
"I want every player to have opportunities when they leave here," said Baxter. "I don't want players to leave here with no opportunities. For me, that's the perfect scenario. A player comes to the club, he does well for us, he achieves things in the game, and then has a fantastic opportunity when they leave.
"In the case of Nic, the annoying thing was Nic and ourselves were looking at every opportunity to get him to extend his contract and stay until the end of the season. Sadly, it just proved impossible in the end because the goalposts have moved and moved over how and when we finish the season, which in the end made it an impossible scenario.
"He goes with our blessings, as do all our departing players. I said to him that there was nothing to feel bad about with us. He's been a fantastic player for us, helped us achieve some fantastic wins, played in some big games, come top of the Premiership and we've come up short in a couple of finals. Now we know there is a bigger story to that bit and people are aware of that, but it's one of those things.
"When we chatted, I said to him is there a better story than you leave Australia having got a bit disillusioned with things over there. You end up in France, but then come here and during your time here you fight your way back into Australian national team, you play in a World Cup, and now they want you back to play more international rugby. That, for me, is the way it should be.
"It's the same for Greg Holmes. I'm genuinely delighted for him that he ends up with a Super Rugby contract. He's spent a while fighting to get back to fitness, but here is an opportunity for a guy who can go out and play first class rugby at the end of his contract. That's a fantastic thing to happen.
And Baxter admits that others too will get the chance to move on and add to their rugby careers in the future.
"I look at the contributions of all our leavers, guys like Matt Kvesic and Sam Hill, they've all contributed so much over the years. What disappoints me about all of this, however, is that I know they all wanted to finish the season with us.
"What disappoints me more is that they won't get the chance to sit in a leavers meeting and say their goodbyes. It's always an emotional event and a big part of what we are all about, so missing out on those things almost feels bigger than the lads actually missing out on the end of season."
As Baxter rightly points out, though, rugby will return and when it does, he will be able to welcome in a number of new faces to the Chiefs mix.
He added: "We can spend all the time in the world looking at all the negatives, or you can look at the positives, of which there are plenty. In a few weeks' time we will have a guy like Jonny Gray running around the place. Well, that's going to be brilliant!
"We have also got some other fantastic players arriving. Josh Hodge is a fantastic young player and I think people will be surprised at the quality of him. It's the same with Corey Baldwin, who we feel has something very exciting about him. Aaron Hinkley is another, people who came here and watched England Under-20s in action will remember him as the stand-out, back-row forward, who was running everywhere, making breaks, and bouncing around like a cannonball.
"For me, those are things to get excited about. To have them potentially available for part of the season is going to be great. Conditions are going to be amazing, whenever we finish, squads are going to be fresh, so it's going to be an interesting, exciting, mini nine rounds, where we can get stuck into each other. After which, we will see who can bounce out the other end and finish things off."