Busy year ahead for Community Chiefs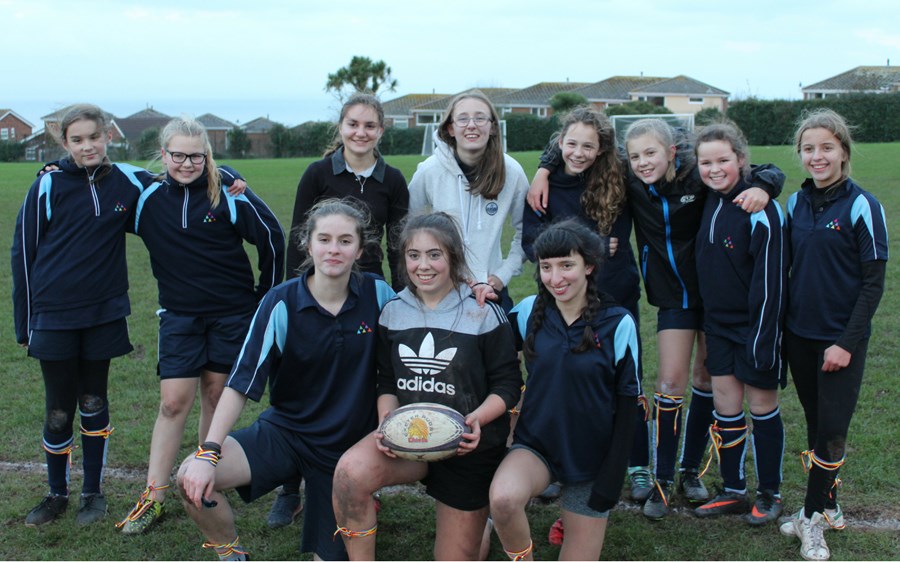 By Mark Stevens
1/1/19
The Exeter Chiefs Community department are gearing up for a busy start to the New Year as they prepare to take the Project Rugby scheme to a number of new schools within the region.
Having already coached more than 950 children already this season, that number is set to rise in 2019 with sessions booked in at Tiverton High, Southbrook, Combe Pafford and Orchard Manor schools.
Project Rugby is a joint initiative between Premiership Rugby and England Rugby designed to increase participation in the game by youngsters aged 14+, who are from traditionally under-represented groups.
Already, the Chiefs team have seen huge success with increased numbers at Spires College girls rugby sessions, as well as improving the retention of players for the boys' after-school club at Paignton Academy.
Chiefs' Community coach, Ann Webb said: "It has been incredibly rewarding seeing the hard work everyone is putting in week in, week out with the rugby clubs and school sessions. The teachers have been incredible promoting the clubs and increasing participation, so hopefully there will be a legacy going forward even after we have moved on."
Looking to the New Year, Ann and fellow coach Aron Struminski say they are excited about continuing their coaching at new schools.
Aron added: "This season has been an exciting time in the community department, and I am really excited to work with students with special educational needs and disabilities. With it will come new challenges that we are all looking forward to."
Future plans also include the chance to hold further transition events at local clubs, with an all-girls event also planned for February. This will involve coaching throughout the morning, followed fixtures in the afternoon to allow the girls to experience some competitive rugby.