Gallagher named new title sponsor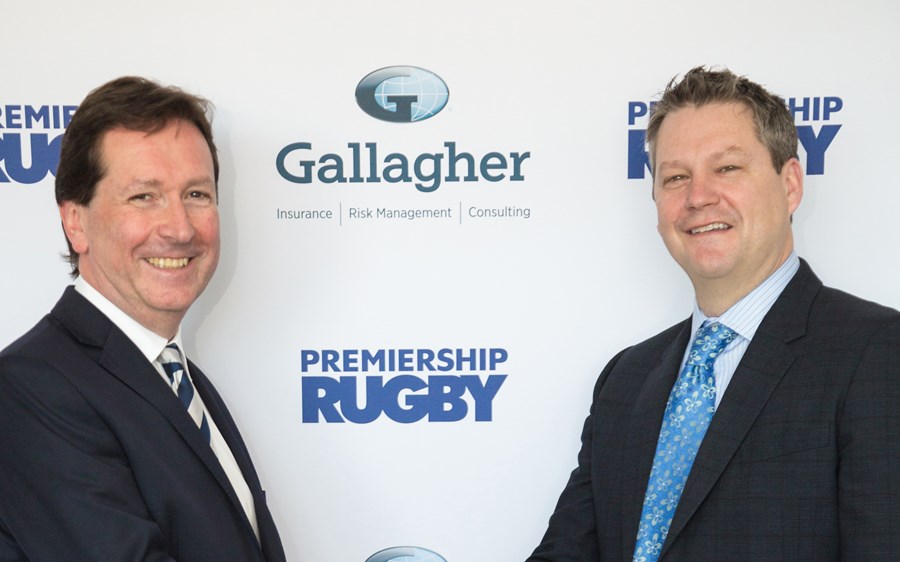 By Mark Stevens
12/4/18
Premiership Rugby and Gallagher, one of the world's largest insurance brokerage, risk management and consulting services companies, have agreed to a multi-year strategic business and marketing partnership beginning with the 2018-19 season with Gallagher becoming the official title sponsor of Premiership Rugby.
The new partnership starts on July 1, and the competition will be known as Gallagher Premiership Rugby when it kicks off on 31 August, with naming rights, branding opportunities and local community programmes included in the agreement.
Mark McCafferty, Chief Executive of Premiership Rugby, said: "The international expansion of Premiership Rugby has been accelerated in recent years and it is fitting that we are now partnering with a global company with an equally strong presence here in the UK. Gallagher will be an excellent partner for us in terms of the group's ambition, focus on growth and shared values around both business and the community."
"The last decade has seen major growth in Premiership Rugby's fan base and it is a huge credit to our clubs – and the way they have grown their businesses - that we can announce this new partnership today. We are very much looking forward to the first matches of Gallagher Premiership Rugby in September," added McCafferty.
"We'd also like to express our sincere thanks and appreciation to Aviva for our eight-year partnership which is one of the longest running and most successful title partnerships in British sport."
"By uniting with this globally-known and fast growing franchise, we have a terrific opportunity to increase awareness about our company, values, expertise and services, and jointly participate in community projects and causes to make a difference. This dynamic business and marketing partnership with Premiership Rugby reflects who we are culturally and professionally. We're looking forward to kicking-off the inaugural Gallagher Premiership Rugby season in late August," said J. Patrick Gallagher, Jr., Chairman, President and CEO of Gallagher.
"Gallagher Premiership Rugby will be another robust platform for our growing company across broking, risk management and consulting operations," added Christopher E. Mead, Chief Marketing Officer of Gallagher.
"Gallagher is larger and stronger than it has ever been in our 90-year history in terms of sector expertise and innovative solutions. Coming off of our recent brand refresh, now is the time to amplify our brand, showcase our client solutions and differentiate Gallagher in the global marketplace through partnerships like Premiership Rugby that have broad appeal and deep community connections."