New Chiefs Rum on sale tomorrow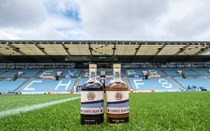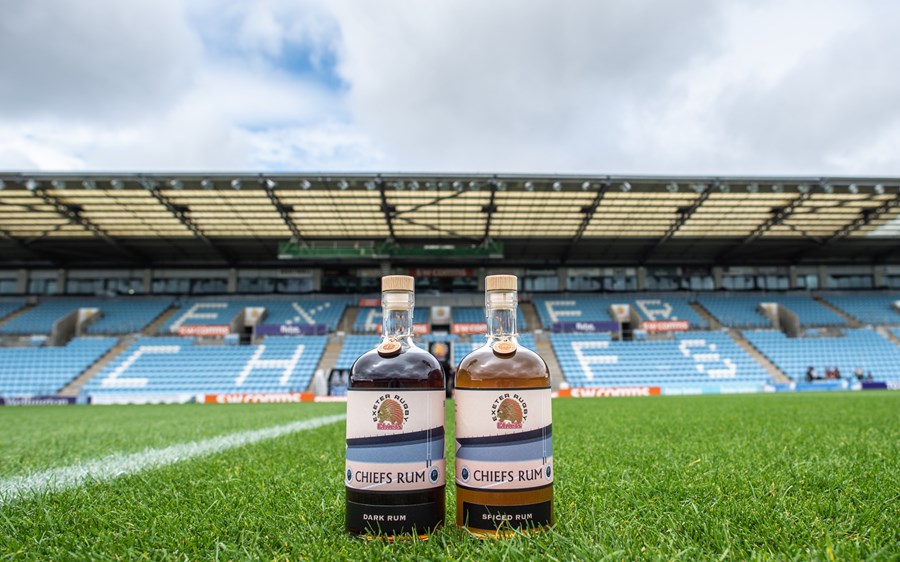 Supporters of the Exeter Chiefs will be able to further stock their drinks cabinet this season with the launch of a new special edition Chiefs Rum.
The Club has teamed up with Two Drifters Distillery to launch a spiced rum and a dark rum, which will be on sale at Sandy Park and online from Saturday, 21st September.
Exeter born and bred Russ and Gemma Wakeham established Two Drifters Distillery in April 2019, creating their rum in a bespoke warehouse near Exeter Airport. As well as their local credentials, Two Drifters Distillery are the world's first carbon negative distiller, ensuring every part of their rum production is carbon negative by offsetting their carbon dioxide emissions through direct air capture.
The Chiefs Rum will be presented in an Exeter Chiefs commemorative bottle – of which 20 of each type have been personally signed by Exeter Rugby Club Chairman and Chief Executive Tony Rowe OBE and Chiefs' Director of Rugby, Rob Baxter.
The exclusively signed bottles will be on sale on a first-come, first-served basis prior to tomorrow's fixture against Bath, with opportunities to taste the rum and meet the Two Drifters Distillery team on the piazza. The rum will then be available exclusively at Sandy Park's Trading Post and online shop at a cost of £44.95 per bottle, as well as by the glass on bars throughout the stadium.
Speaking about the new partnership, Exeter Rugby Club's Managing Director Natasha Pavis said: "Following the success of the Exeter Chiefs Gin last season, we wanted to widen the selection of local premium spirits available for our supporters – both to buy by the bottle and to enjoy on match-days.
"It's fantastic that we are able to collaborate with a company who are based so close to us, who have created a brilliant product. As we are always striving to minimise our environmental impact, the fact that each bottle is carbon negative is also a huge positive for us."
Rums created by the Two Drifters Distillery have proved exceptionally popular since launch earlier this year, with the Dark rum pairing perfectly with a cola. The spiced version will make a delicious 'Chiefs Stormy', with ginger beer, a slice of lime and ice.
Co-founder of Two Drifters Distillery, Russ Wakeham said: "We're very excited to be partnering with Exeter Chiefs to produce Chiefs Rum. We are both from Exeter and have closely followed the Chiefs in recent years, so it feels very special to be working with the Club.
"We only started producing the rum in April and have been amazed by the reception it has received. We're looking forward to fellow supporters of the Chiefs being able to enjoy a Chiefs stormy or a Chiefs Rum and cola!"
For more information about Two Drifters Distillery, visit twodriftersrum.com. Chiefs Rum is available to buy at www.exeterchiefs.co.uk or at Sandy Park from Saturday 21st September.