New look for Community Chiefs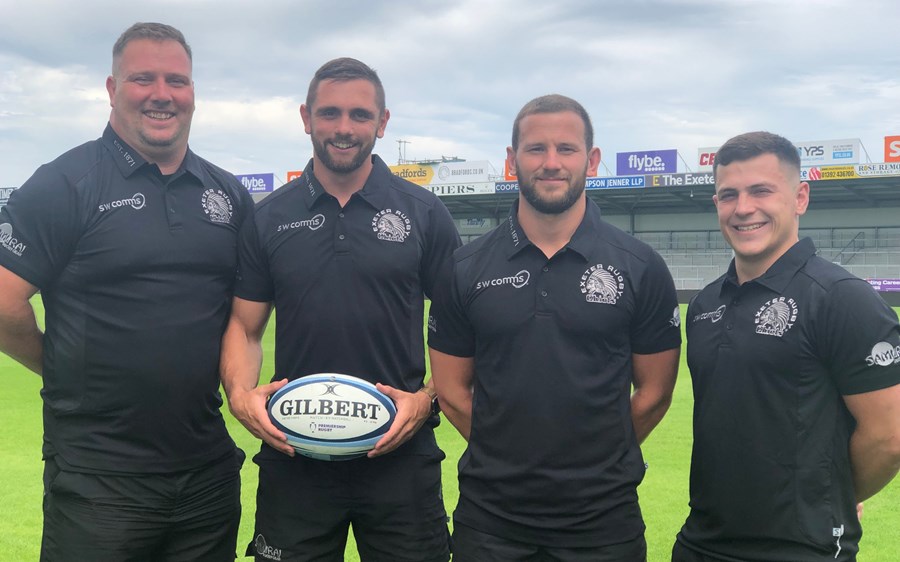 By Mark Stevens
9/7/19
There will be a new look to the Exeter Chiefs Community department as they head into the 2019/20 season.
With current Community Development Manager Andrew Dudley set to leave Devon at the end of the month, Aron Struminski will step up from his role as a development coach to take on the lead role.
Aron, who has been with the club since 2014, will be assisted in his new role by Richard Bright, while Dom Thorne has been added to the team after he spent the past season working as an intern with the club's strength and conditioning team.
Completing the Chiefs team will be Gareth Williams, who will continue to take on the role of HITZ Officer for the club.
Aron – who has represented Poland at international rugby – said: "Taking on the role of Development Manager is a huge honour for me. Having worked for a number of years within the department, I know how important it is for us to spread the word of the Chiefs across the local community.
"The work we carry out as a department has a huge effect in helping not only introduce rugby to a lot of people, but it's also helping to make a big difference in other areas such as confidence-building, healthy living and education.
"I know I have big shoes to fill given how Andrew has driven the department forward during his time with the club, but with the team around me I know we can continue to put Community Chiefs firmly on the map.
"This past year in particular has seen some real success stories with programmes like Project Rugby, Tackling Health and, of course, the HITZ Project. At the same time, we've worked with hundreds and hundreds of youngsters through our Super Saturdays on match-days and our Train Like A Chief camps around the region.
"Already the calendar for next year is filling up fast with all sorts of things planned, so we're expecting another hectic, yet fun-filled, diary."
Meanwhile, Andrew added: "It's sad to be saying my goodbyes to the Chiefs and all the people that the department has engaged with during my time in charge. From the very top of the club downwards, community is a big part of what makes Exeter Chiefs the club they are.
"I've been fortunate to not only work with some fantastic people during my time here, but some of the real successes stories the department have produced over the years shows how the club – and rugby for that matter – can make a real difference.
"I know Aron, Richard and the rest of the team will build on the foundations I've helped to lay and over these next few years I've no doubt Community Chiefs will continue to grow and grow."