Simmonds brothers help launch Step Up Appeal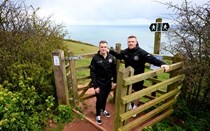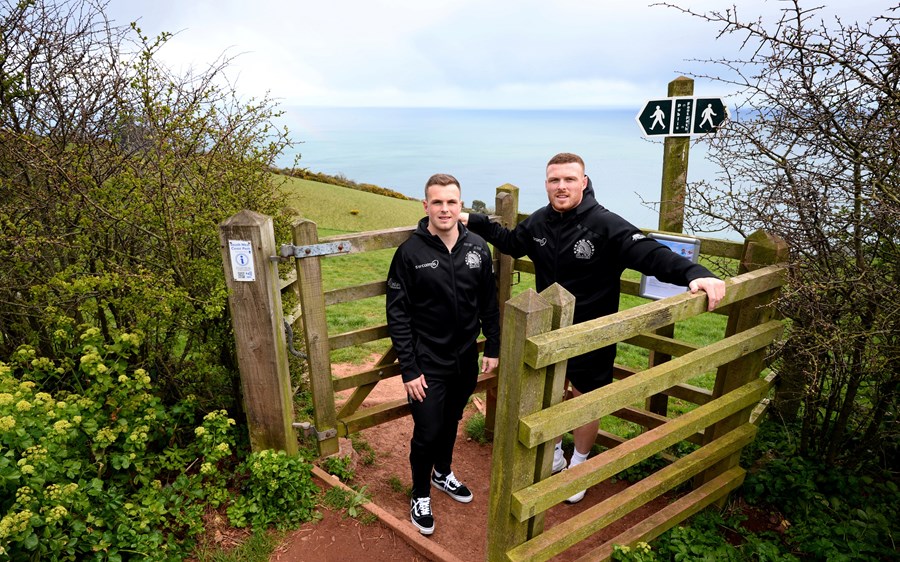 By Mark Stevens
29/4/19
Exeter Chiefs players Joe and Sam Simmonds are getting behind an appeal to improve access to the South West Coast Path.
The Step Up appeal, organised by the South West Coast Path Association, aims to raise £10,000 every year to replace the 1,000 steps that are needed to keep the Coast Path accessible to walkers and runners.
The two Premiership Rugby stars, who both grew up and still live in Teignmouth, where the Coast Path runs through, are backing the appeal and encouraging everyone in the South West to help look after this unique natural asset.
Joe said: "The South West Coast Path is the country's longest National Trail. Many coastal communities, like our home town of Teignmouth, rely on it for relaxation, keeping fit and as a way of staying connected to neighbouring seaside towns."
As the longest designated National Trail in the country, the South West Coast Path takes a lot of work to maintain. Every year, more than 70 volunteers survey each meter of the Path to check what condition it is in, collectively checking over 20,000 wooden steps.
Sam added: "We have a lot of friends and family living in Teignmouth and it's a community that is really important to us. We hope everyone can get behind this appeal to help make our town, and others in the region, even better than they already are."
Emily Stokes, who works for the South West Coast Path Association, is also a volunteer for the charity surveying an 11 mile stretch of Path from Maidencombe, near Torquay to Starcross for the past four years.
"This year's survey revealed that at least 20 steps on my stretch need replacing and I hear from fellow volunteers, that this is similar on their stretches too. All together this could add up to over 1,400 steps that need replacing just this year."
By donating just £10 to the appeal, you could help the Association buy one new step, and contribute towards their target of raising £10,000. This money would be enough to pay for 1,000 steps and enable the Association to leverage a further £15,000 of labour from rangers working on the ground, which is needed to install the steps.
If you would like to know more or make a donation, please visit: www.southwestcoastpath.org.uk/step-up