Steeno tries his hand at coaching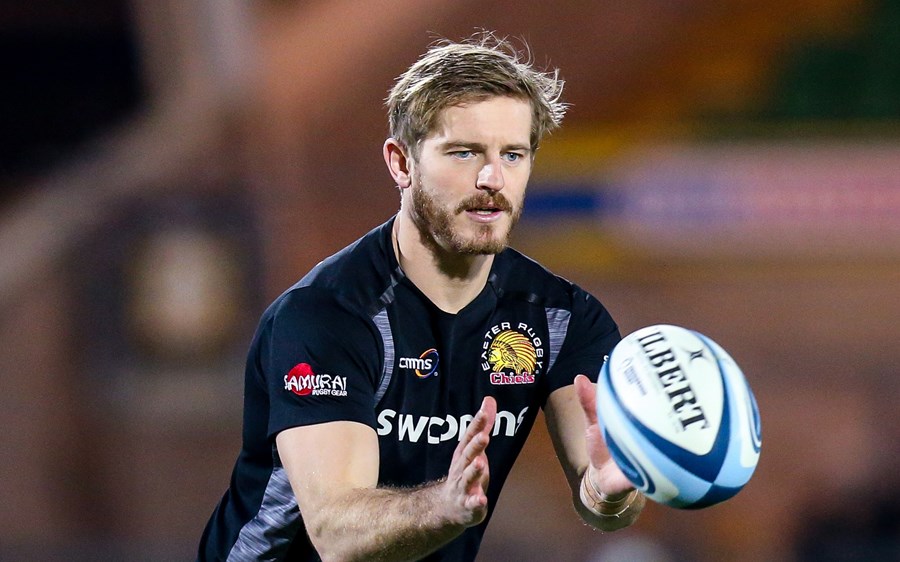 By Mark Stevens
4/7/19
Exeter Chiefs fly-half Gareth Steenson is to take his first foray into coaching after accepting a new role with National League One outfit Plymouth Albion.
Chiefs fans need not panic that the club's all-time record points scorer is quitting Sandy Park, as he will still be very much part of Rob Baxter's plans for the 2019/20 campaign, but he is to offer a helping hand to new Albion head coach Ben Gulliver.
The 35-year-old is set to take on an assisting coaching role at the Brickfields, helping to oversee and develop Albion's attacking play..
Former Chiefs team-mate Carl Rimmer will also have an assistant coaching role at the club in charge of scrums and forward play, while the Albion coaching team is completed by the appointment of Dan Mugford, who will take on a player/coach role.
Having been part and parcel of the Chiefs squad since 2008, following spells in the Championship with Rotherham Titans and the Cornish Pirates, Steenson says he's relishing the opportunity to tackle a new facet of the game.
"This is a great opportunity for me," said the Dungannon-born marksman. "It'll be great to work with the guys in Plymouth and get to know them. The last time I actually played against Plymouth would have been about ten years ago. I always remember them as being a tough side.
"Continuing to play at Exeter and coaching at Plymouth fits the bill for me. It's great to be a player, but this is a fantastic opportunity to be in a different environment and taking on a coaching role. I think being a player gives you a good understanding of the game. Everything has changed since I started playing rugby. I'm not sure about my coaching style – I've only ever had two or three coaches so I've been quite lucky. It's about me coming in and helping out and sharing my knowledge.
"My playing style has had to evolve and the way we play at Exeter is an attacking brand of rugby. We'll see how it goes in Plymouth and what style of rugby they like."
It was Gulliver who invited Steenson and Rimmer - a former team-mate of his at the Pirates - to take on the new coaching roles at Albion.
"I am building a group of people around me that I trust and can support me in a way that we can develop the team," said Gulliver. "Both Gareth and Carl have the experience and knowledge, at a high level, that can deliver a stepped change in the skills of Albion players."
Steenson's move mirrors that of former Exeter players James Scaysbrook and Julian Salvi, both of whom have combined playing with the Chiefs with that of coaching roles with Albion.