Success will not be a one-off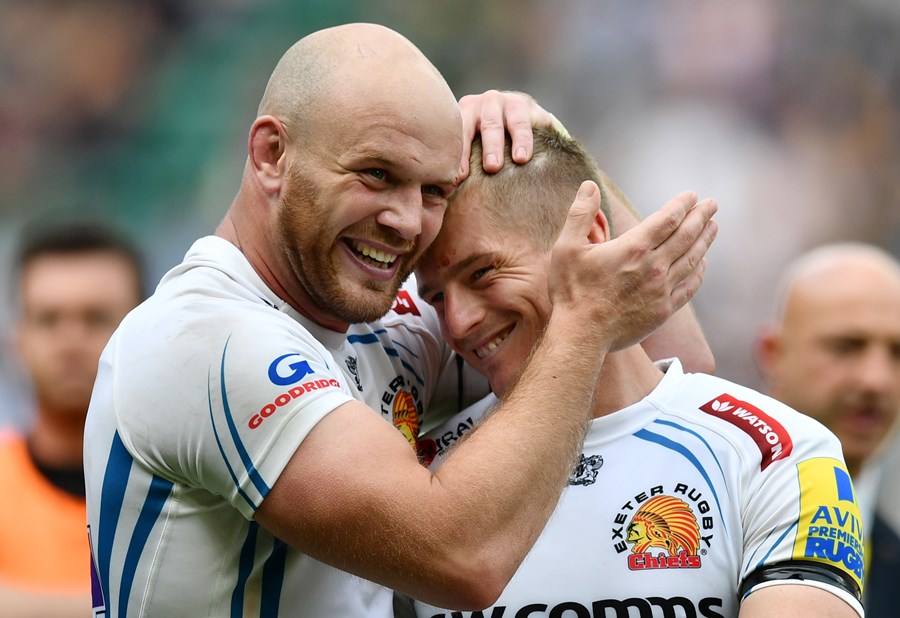 By Steve Grace
10/8/17

They may have lifted the Aviva Premiership Rugby trophy for the first time last season to complete one of sport's great stories, but Exeter Chiefs skipper Jack Yeandle is adamant his side still have something to prove.
Gareth Steenson's penalty at Twickenham two months ago saw the Chiefs beat Wasps to lift the title, just seven years after their promotion to the top flight after a mercurial rise from semi-professional obscurity.
That was their second final in as many years after falling just short to Saracens 12 months previously, and they have set a new Aviva Premiership Rugby record with 17 matches unbeaten.
But hooker Yeandle insists he and his team-mates want to prove the doubters wrong once again this year.
"We don't want to go out there and show it was a fluke that we won it, we don't want teams to think we were a one-hit wonder," he said. "We got to two finals yes but why not can't we achieve more? What's going to stop us?
"The only thing we can control is how we perform and what we do on the pitch, we control our controllables, we have to get it right and other teams have to stop us.
"I think the big thing for us is the start of the season; we had a great run at the end of last season but the first half we were over reliant on what we had achieved in the previous season making a final.
"We almost subconsciously thought we would earn the right to win games without actually achieving things within the game; that's going to be different this season, realising what got us success and that's really hard work."
Exeter discovered they will start their title defence at Gloucester Rugby in early September, live in front of the BT Sport cameras.
A week later they host newly-promoted London Irish, and Yeandle is desperate to see his side start strongly after a disappointing autumn last year.
"We're very much into this being a new season, we're all on zero points. Just because you won its last season you don't get a special bonus point to start the season," he said.
"You have to go out there, pre-season will be just as bad if not worse. It's about getting the hard work in and preparing for the first game which is ultimately not that far away.
"You will have teams who are extra vigilant in trying to stop you to try and put a dent in the tracks – but if we can control what we can control, get on the front foot early doors, and try and squeeze teams and apply pressure to teams it's up to us."