Title is the chief goal for Exeter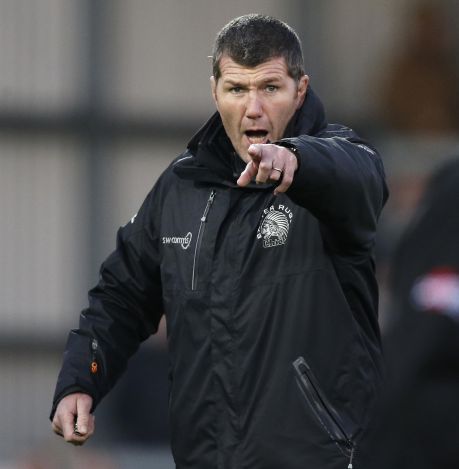 Pictures: Exeter Rugby Club/Pinnacle Photo Agency
By Andrew Baldock
18/5/17
Exeter Chiefs head coach Rob Baxter believes his players will feel 'genuinely disappointed' if they do not win the Aviva Premiership title this season.
Back-to-back European champions and Premiership title holders Saracens stand between the Chiefs and them reaching a second successive Twickenham final.
Saracens beat the Chiefs in last year's end-of-season Twickenham showpiece, and head coach Baxter has offered a vivid contrast between now and 12 months ago as the Chiefs prepare for Saturday's Sandy Park semi-final showdown (2:30pm).
"I have a feeling that the players would be genuinely disappointed not to win the Premiership this season," Baxter said. "I can't honestly say that was the case last year. We were on an adventure, then. We got to the top four for the first time, we had a home semi-final, and then going to Twickenham really was an adventure for us, and I think that was reflected in the first half (Saracens led 23-6 at half-time).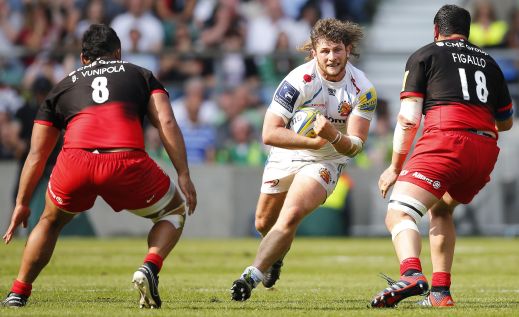 "I think we learnt a lot from not dealing with the final as well as we could have done. The things we've learnt as a club, a team and coaching group is that there are a lot of things you have to do day by day to make you look like possible champions.
"Have we got a very tough hurdle to overcome this weekend? Of course we have.
"When we first got to the final and lost last season, I think the over-riding emotion from most people - it certainly was mine - was that we'd had a fantastic season, the best Exeter Chiefs had ever had. I didn't feel there was anything wrong with that.
"But what that probably led to was going into this season thinking we had achieved a certain level, and if we kept things going in a similar way and we kept rolling, then maybe you will just roll to the next level. It actually doesn't really work like that.
"Until Clermont came here and beat us (in the European Champions Cup in October), we were hiding behind everything being okay.
"We were in the Premiership final last season, we went to Wasps for our first game of this season and only lost away by five points to a good side, we had won our three pre-season fixtures, and we were kind of hiding behind some facts and figures.
"What we needed to stop and say was that it didn't feel right, it didn't feel like we were pressing on from last year. Once we addressed it - and we addressed it very quickly - it has been a sharp upward curve for us.'
The Devonians  arrive in the semi-finals having not lost a Premiership game since Bath beat them last October, but they will encounter a Saracens side standing just two wins away from achieving a second successive European and domestic trophy double, which has only been done by one other English club - Leicester in 2001 and 2002.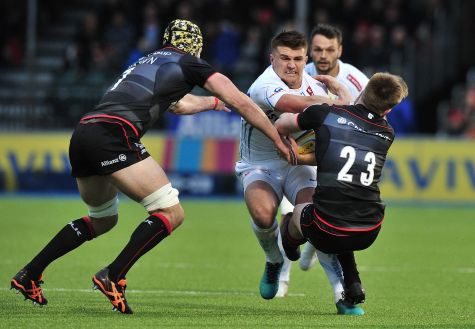 Baxter's side drew with Saracens at Allianz Park earlier this term, but their opponents triumphed in the Sandy Park league meeting, and Baxter added: "We have got to get an awful lot of our game right, which will allow us to do some positive things. But it is not creating the plan that is the hard thing, it is executing it.
"We've had some success in being very good at holding together our game-plan under various pressures, and that is what we have got to make sure we do again.
"The truth is they've had a tough game (against Clermont in the Champions Cup final last Saturday), and we have to be able to play in a way that physically and emotionally challenges them.
"What Saracens have shown they are very good at is recharging their batteries physically and emotionally, so it is a challenge. But we haven't worked as hard as we have done to now turn around and say we never planned on having Saracens.
"We've talked for a long time this season about what it would take to become champions, and one of the things you have got to be prepared to do is beat the team that beats Saracens, or beat Saracens yourself."