Vote for your Player of the Year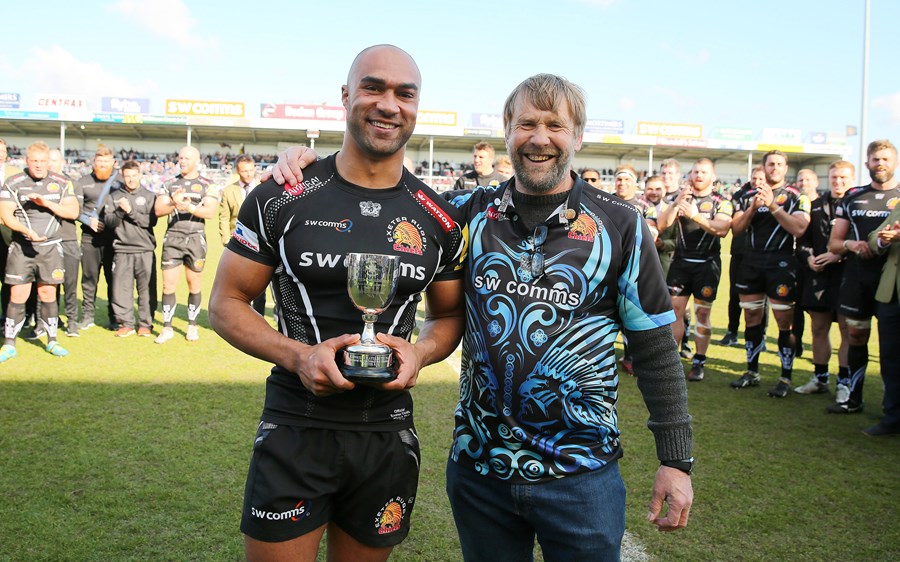 By Mark Stevens
15/4/18
It's that time of year again where Exeter Chiefs fans are called into action to decide on the Supporters' Club Player of the Year.
After yet another impressive season on the pitch for Rob Baxter's side, voting is sure to be close with a whole host of candidates to pick up the annual award, which will be presented following the final whistle on the home game against Sale Sharks in the Aviva Premiership on Saturday, April 28.
In recent years there have been some notable names that have collected the prize, including former skipper Dean Mumm, try-scoring No.8 Thomas Waldrom, Don Armand and current holder, Olly Woodburn.
To cast your vote for this season's Supporters' Club Player of the Year, simply click here
Please note that you may only vote once - any duplicate votes will be discounted and only your first entry will stand. Voting closes at midnight on Wednesday, April 25. By completing the online form you agree that you may be contacted by the Exeter Chiefs Supporters Club in the future, but your details will not be passed to any third party.