Witty has a plan in place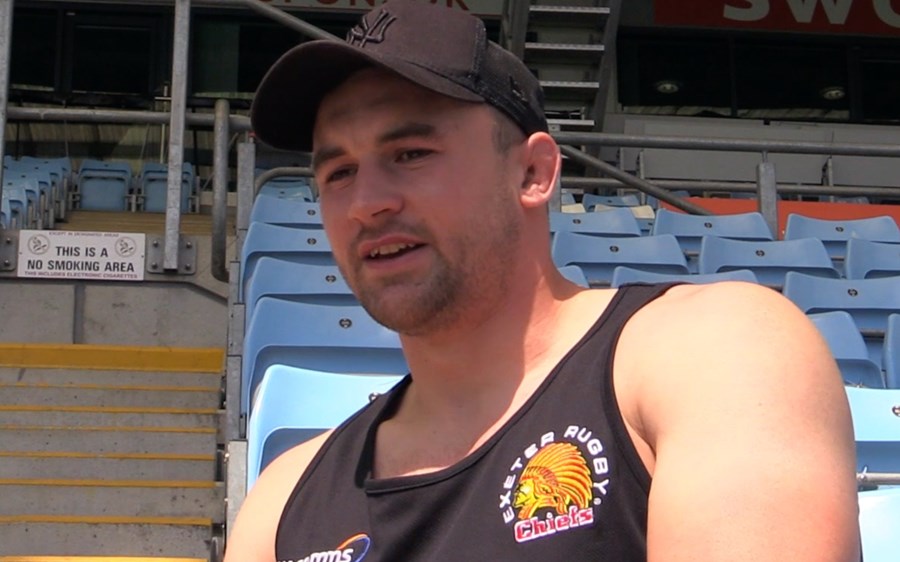 By Mike Smith
30/6/19
Exeter Chiefs new addition Will Witty has a "plan in place" after heading to Devon off the back of a frustrating end to last season.
Yorkshire born Witty arrives at Sandy Park following a 5-year stint at Kingston Park, making 73 appearances for Newcastle including featuring in the club's venture into Europe's top tier taking part in clashes with Toulon and Montpellier last year.
The former Falcons Lock unfortunately picked up an ankle injury in the warm-up of Newcastle's A league fixture with Saracens back in May, which will set back the start of his career with the Chiefs, however both the coaches and Will himself are confident he will be ready to pull on the jersey before the end of the year and make his mark in the Chiefs squad.
"I finished last season at Newcastle on a bit of a low, picked up a long-term injury which wasn't ideal and obviously didn't make it ideal for moving down here, but now I'm here I'm cracking on with the rehab, I've got a plan in place and it's all going well at the minute. It's been easy to settle in, I've been here for about a month now and some of the boys have been in training so I've met a lot of the boys and they've been really welcoming so I'm really enjoying it"
Witty made the journey down to Devon and joined up with the Chiefs team in the week following the Premiership final defeat to Saracens.
"My first day of training was the Thursday after the final, and there wasn't many of the boys in as they were away taking their time off but you could tell through the staff who were in that they were a bit down about it, it's obviously one of them subjects that you don't want to speak much about, but you can tell the hunger that they want to crack on with next season, make a point and go on and win it."
"I was excited and a bit nervous before coming down here, and now I'm here I want to get fit and get stuck into it because it's a top club, it'll be a big challenge for me but I'm looking forward to getting stuck into it."
"I spoke to Rob and the coaches and got an idea of the way that they want to play, and I know that from playing against them a few times, they have a great culture down here, they're a really close squad, with great facilities."
The former Falcons player knows what it's like to play in front of the Sandy Park crowd featuring in the Chiefs clash with Newcastle in the Premiership back in February coming on as a late sub.
"I always enjoy coming down here and playing, it's not the biggest ground but the fans definitely make plenty of noise, and you can tell that they love it down here which makes it even more appealing to come and play here in front of them, and I'm sure it makes it more enjoyable as a player."
"From previous experiences it's really tough coming here, Exeter keep hold of the ball for long periods of play and their ambitious, kicking to the corners and playing to their abilities which puts a lot of pressure on teams. Coming here as opposition was really hard to play against them but playing together with them should make it really enjoyable."
Along with the arrivals this summer of Stuart Hogg, Tom Price and recently Stan South, Witty adds even more European experience into the Chiefs squad and can't wait to be a part of Exeter's European journey next season.
"I was lucky enough to experience a bit of the champions cup last year and I'm keen to play a bit more in that sort of competition, it's a very good competition, no team in it is an easy fixture by a long shot, we've got a tough pool but every pool is tough in that cup, it's a great squad down here, so I'm sure we will do what we can to do well in the competition."