A League Fixtures confirmed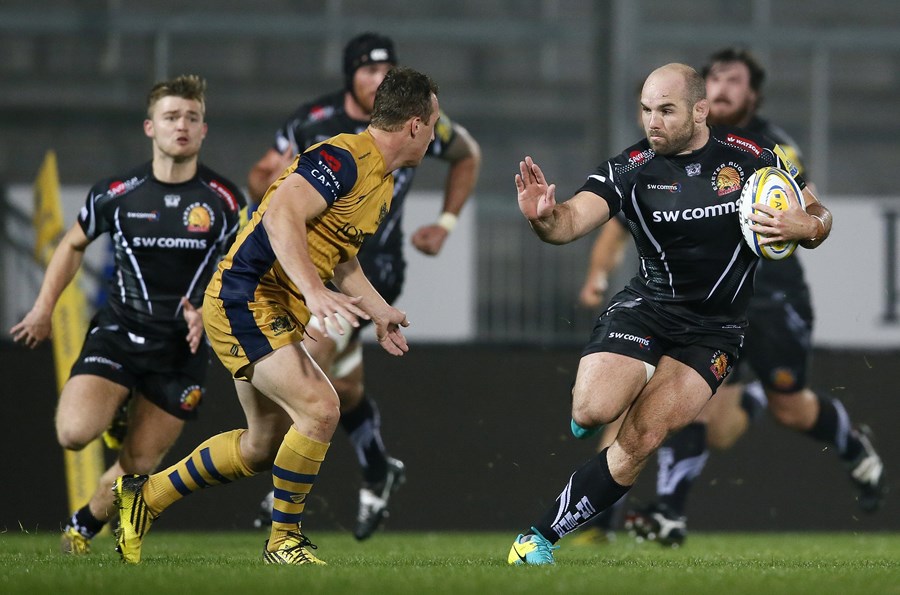 By Mark Stevens
14/7/17
Exeter Braves will kick-off the new 2017/18 Aviva Premiership A League season with a trip to the nation's capital.
Ricky Pellow's side open up their campaign on Monday, September 4 against Harlequins at the Twickenham Stoop.
A week later the Braves will then entertain Bristol at Sandy Park, before playing host to London Irish on Monday, October 2.
Two weeks later supporters will again be able to see the Braves in action on home soil, this time entertaining Bath on Monday, October 23.
Successive away days follow for the two-time champions with a trip to Saracens on Monday, November 27 and then Gloucester on Monday, December 18.
In a new format to the A League this season, clubs who finish in the top five in the South pool after these six games will play a further four games against each other on a home OR away basis in a second phase mini-league.
The two Clubs who finish in 1st and 2nd places following this second phase competition will progress to the semi-finals, while clubs who finish 6th and 7th in this Southern pool will play each other home and away.
Each Club in the North pool to play home and away against the other Clubs in the pool. The top two teams in the pool will progress to the semi-finals
EXETER BRAVES FIXTURES 2017/18 SEASON – SOUTHERN POOL
ROUND 1
Monday, September 4
Harlequins v Exeter Braves
ROUND 2
Monday, September 11
Exeter Braves v Bristol United
ROUND 3
Monday, October 2
Exeter Braves v London Irish
ROUND 4
Monday, October 23
Exeter Braves v Bath United
ROUND 5
Monday, November 27
Saracens Storm v Exeter Braves
ROUND 6
Monday, December 18
Gloucester United v Exeter Braves
PLAY-OFF GAMES
Game 1: Monday, January 1
Game 2: Monday, March 26
Game 3: Monday, April 2
Game 4: Monday, April 9
Game 5: Monday, April 16
SEMI-FINAL
Monday, April 23
FINAL
Monday, April 30
ADMISSION PRICES
Season Ticket Holders, Gold Card and 1905 Members can gain FREE entry into all A League fixtures as part of their seasonal package, whilst for all others admission prices will be Adults £10 and Students and Under-16 £5.