Academy to play Leinster in pre-season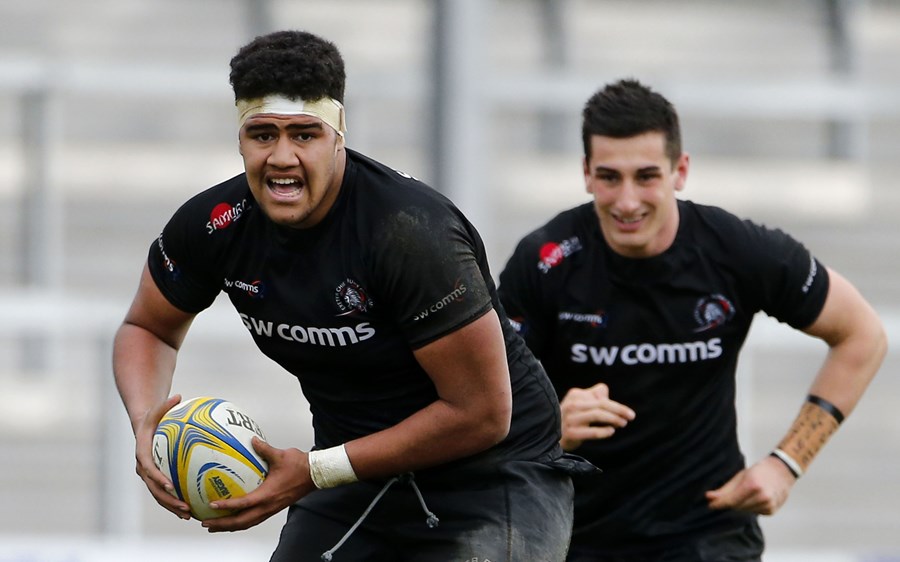 03/08/18
Exeter Chiefs stars of the future will be on show at Sandy Park on Sunday, August 19th, when a Chiefs Academy side will face Leinster Academy in a pre-season fixture (K.O 1.30pm).
The Chiefs Academy come into the new season buoyed by another successful year, with four players representing England U18s in their 2018 squad and a record of fourteen players graduating into the Exeter Chiefs' senior squad.
Speaking about the fixture, recently appointed Academy Manager Rob Gibson said: "We are looking forward to the Leinster fixture for many reasons, obviously Leinster have a great set up, history and it is no secret that other Academies look to the successful model to see how they can improve. Leinster have not only produced European winners but also a multitude of International stars.
"The fixture for us is great timing, letting the Academy and Club Coaches see some of the Chiefs Academy players challenge themselves in a very competitive and high standard fixture.
"The Chiefs Academy players have been going through pre-season training at Exeter College, Truro College, Exeter University and Sandy Park so it will be a great opportunity to see them come together and get a run out together at Sandy Park.
"The Leinster fixture and quality of the game is certainly one the Club are keen to replicate several times this year with the Navy under 23 team scheduled to take on the local lads in November."
The Leinster game will be free of charge for Exeter Chiefs Season Ticket holders, or £10 for adults and £5 for children. Tickets can be purchased online at the Exeter Chiefs Ticket Hub, or the Ticket Office at Sandy Park will be open from 12.30pm before the game.
Parking will be available at Sandy Park on a first come, first served basis and bars, food outlets and Trading Post will also be open.