Baxter set for new season ahead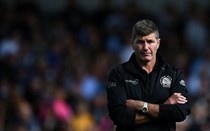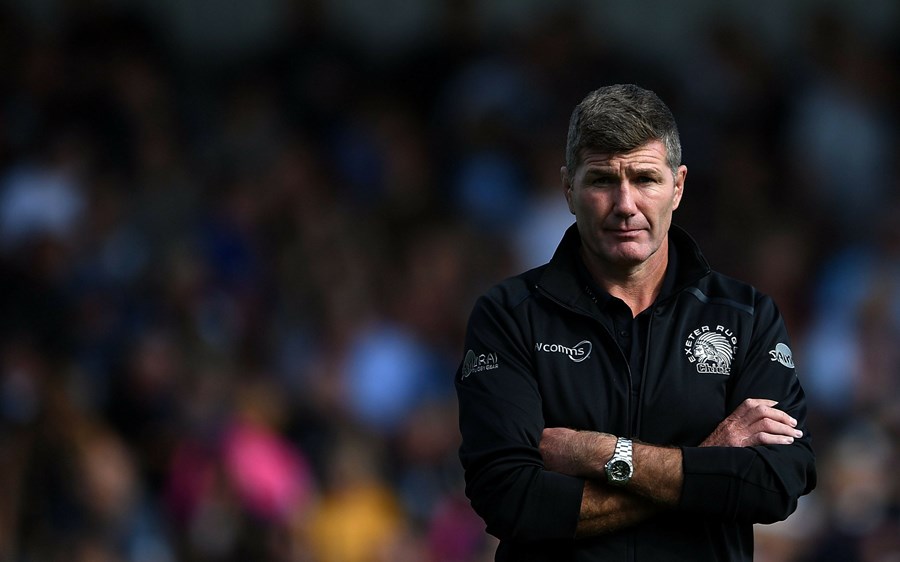 By Mark Stevens
8/7/19
Rob Baxter insists the hard work starts here for his Exeter Chiefs side as they today reported back for the start of pre-season training.
As has become the norm in recent years, last season's beaten Gallagher Premiership finalists will open things up with their annual overseas bonding trip, before returning to Sandy Park on Thursday where they will begin an initial four-week block of training.
With five weeks having passed since the Chiefs narrowly missed out to Saracens 37-34 in the end of season showpiece at Twickenham, Director of Rugby Baxter senses already he will have a group of players all itching to get back amongst things.
"It's the good and the bad of getting to finals," he explained. "The good thing is you obviously want to be a top side who is contesting those big games at the end of a season, but with that it does mean that the off-season period does shorten.
"By the time the lads report back on Monday, the majority of them will all have had five weeks off and will be ready to go again. From there, we will have them in for a good month of hard work, then give them another short break, before we start to settle down to the prep that will run us into that first block of Premiership Rugby Cup fixtures."
The Premiership Rugby Cup will kick-off the new 2019/20 season for all top flight clubs on the weekend of September 21, a slightly later start date to normal due to the Rugby World Cup in Japan.
Baxter confirmed the Chiefs will use the four fixtures in this season's Premiership Rugby Cup as the club's pre-season fixtures, after which they will kick-off off their Premiership campaign on the weekend of October 19.
He added: "If we try and fit in even more fixtures, we are just going to find the season getting a little too long and we run the risk of – I'm not going to say burn out, because we don't burn out, instead we tend to thrive on long seasons – but we have the opportunity to lengthen out this pre-season a bit because of the World Cup pushing the start of the Premiership back, so we must make the most of that."
The extended run-in to the new season also means that the Chiefs have been able to carry out some necessary maintenance on some of their key names. Jack Nowell (ankle), together with Jonny Hill and Alex Cuthbert (both shoulder) have all undergone surgery in the close season – but are already making progress in terms of their rehabilitation.
Nowell is under the watchful eye of the England medical staff having reported into their official World Cup training camp a fortnight ago, whilst Hill and Cuthbert are being monitored by the medics here at Sandy Park.
Summer signings Tom Price (hamstring) and Will Witty (ankle) are also making good progress after picking up significant injuries at the end of last season for their former clubs, but Baxter is confident both will be fit for action around the start of the Premiership, along with scrum-half Stuart Townsend (knee) who was forced to miss out on a large percentage of last season.
On the plus side, Sam Simmonds returned to fitness at the end of last season after a lengthy ACL injury and the Chiefs leader is expecting him to be firing on all cylinders come the start of the new campaign.
"I've seen this more and more over the last 4-5 years," said Baxter. "The longer you are involved in these longer seasons, the more you tend to realise that for a Premiership player their season is pretty much 12 months long – and within that they have to find the time to maximise their development and their rest.
"In a lot of ways, this period coming up now is a great time for the players to really work on those areas. For other guys within the squad, they've probably had that. You look at someone like Sam Simmonds, he's had six months there of probably one of the most intense, individual pre-seasons a player can have.
"To have that block, coupled with the rest he has had and the three of four games he played at the end of last season, it's pretty much been a ten-month pre-season for him. That means when you look at things, his last year of professional sport has been completely different to someone who has played a lot of rugby.
"What we have been good at here is realising that each 12-month block for any player is completely different. What you have to be able to do with all of them, however, is maximise their potential as best you can. We're lucky we've got a great set of conditioners and medical staff here, all of whom have been great at getting the best out of the guys individually for some time now."
The Chiefs will find out on Wednesday who they will be tackling on the opening weekend of the Premiership when the fixtures are announced at 11am.
Baxter himself will be giving his reaction to the new fixture list at our Fixtures Brunch, which takes place at Sandy Park from 10am to 12 noon on that day. Tickets, which include a Full English Breakfast, are priced at £15 and can be purchased by clicking here