Braves side to face the Navy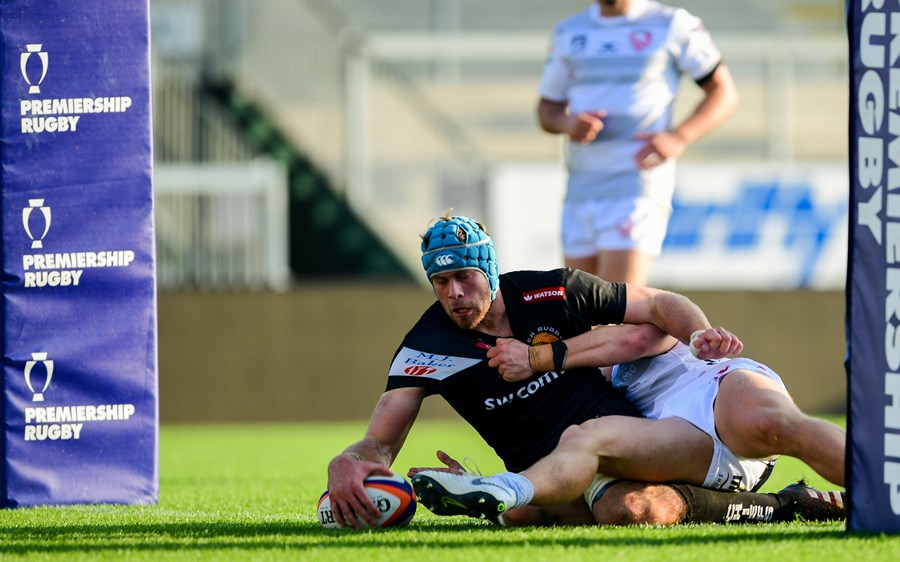 By Mark Stevens
6/3/19
Exeter Braves coach Ruairi Cushion is confident his young side will 'rise to the challenge' when they tackle the Royal Navy in a friendly at Sandy Park this evening (7:30pm).
Having already faced off against the Navy's Under-23 side earlier in the season, winning that night 79-10, the Braves know they can expect a much stiffer examination from the Navy's senior side.
"The game will be a great challenge for our young academy guys to go up against the full Navy side," said Cushion. "Not only will be it a great opportunity for them to showcase their talents against decent opposition, but it will offer them to chance to learn from a higher level experience.
"As always, we're expecting the Navy to be not only very physical, but also well prepared as they build-up for their Inter-Services games. They have had some impressive results of late, so we're looking forward to an exciting game with both teams looking to play a high tempo brand of rugby."
James McRae, who is dual-registered with Championship side Cornish Pirates this season, will skipper the Braves into action and he will be joined in the side by a number of other rising stars, all of whom have been gleaning vital game minutes on loan with local clubs.
"It will be good to see a number of those dual-registered and loan players all come together as one in an Exeter jersey," added Cushion. "They've all been doing very well during the course of the season and now they have a chance to show that at Sandy Park.
"The game is also giving us a chance to look at one or two players from our player pathway and see how they adapt to senior rugby. Of course it will be a step up in standard from what they are normally used to, but it's all part of their learning and development."
Season Ticket holders, 1905 and Gold Card members can gain entry to the game for free as part of their seasonal package, admission for all others is £10 for adults and £5 for Under-16s and Students.
The Sandy Park car park will be open on a first come, first served basis, but parking charges will apply.
BRAVES SIDE TO FACE THE ROYAL NAVY
15 Sam Baker
14 James Love
13 Tom Wyatt
12 Barry Karea
11 Archie Hill
10 Harvey Skinner
9 Jake Ashby
1 Danny Southworth
2 Max Norey
3 Patrick Schickerling
4 Lewis Pearson
5 Cory Teague
6 Harry Wright
7 Flynn Elworthy
8 James McRae
16 Davy McGregor
17 Will Norton
18 Danny Martin
19 Scott Butterworth
20 Ben Oliphant-Thompson
21 Tom Cairns
22 James Keay
23 Frankie Dart