Chiefs lend their weight to new mental health campaign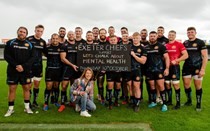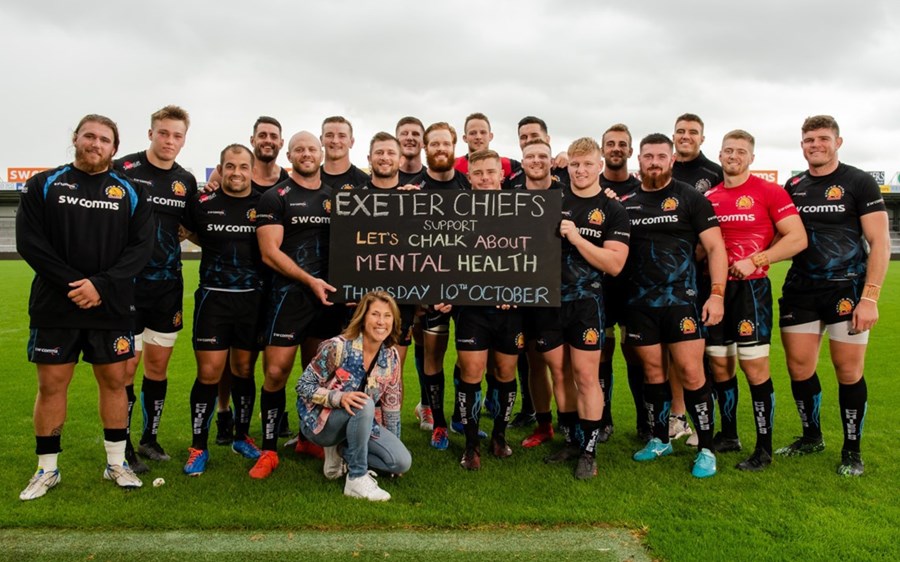 By Mark Stevens
9/10/19
Exeter Chiefs players have been adding their sizeable weight to a new mental health campaign entitled 'Let's Chalk About Mental Health'.
Organisers of the campaign called into Sandy Park earlier this week to glean support from players and coaches at the club, before the campaign is officially launched in Bedford Square, Princesshay tomorrow between 9:30am and 7pm..
Aimed at tackling stigma, supporting sufferers of mental illness and raising awareness around mental health and suicide, supporters are asked to write messages of hope and inspiration in chalk on the streets of Exeter to support those who may be struggling.
Schools, colleges, businesses and community groups have also been invited to create their own events in playgrounds, office spaces and car parks.
Gill Hayes, the mental health and suicide prevention campaigner behind the idea, explains: "I know what it feels like to be in a place of absolute despair as I am a suicide survivor myself. I know how stigma compounds the isolation, the shame and the suffering. I also understand how vital the messages of hope and support I received were, on my own journey to recovery.
"By chalking messages of support, we can encourage those who are suffering in silence to ask for help and take first step towards recovery."
Share your photos of chalking on social media using the hashtag #LetsChalkAboutMentalHealth