Chiefs youngsters named in England Women's U18s squad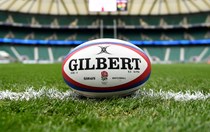 By Mark Stevens
13/1/22
Five Exeter Chiefs youngsters have been named in James Cooper's 34-strong England Women's Under-18s squad confirmed this week.
Josie Plant, Lilly Plowman, Hannah Sams, Evie Walker and Daisy Womack have all received their first call-ups.
Pre-Christmas, a wider U18s group took part in regional camps to provide longitudinal development opportunities before heading towards international games. In their final camp of 2021, the U18s played a North v South match to help with final selections into this U18s squad.
The group is made up of players from 10 centre of excellences.
The group will now prepare for forthcoming matches in February and April with training camps in January and March.
On naming the squad, Coopersaid: "It was extremely tough to narrow down and select the group after the quality of potential and performances shown by players both in camps and the game in December with some good players narrowly missing out. This is testament to the great work being done at clubs and colleges, constituent bodies and centre of excellences.
"We have gone with the 34 selected players as we believe they give us a good balance across positions.
"This also gives the players the opportunity to challenge for selection into the playing squads for the exciting games coming up in February and April which will be invaluable for their development and learning, and currently show the potential to progress up the international pathway for U20 and future Elite Player Squad (EPS) honours.
"We're always identifying talent by regularly visiting the centres of excellence and February and March sees the centre of excellence festivals take place, which is another chance to look at potential players who could be selected in future England pathway squads."
England Women U18s squad
Evie Addy (Yorkshire)
Daisy Aspinall (Loughborough Lightning)
Reneeqa Bonna (Bristol Bears)
Erin Bradley (Yorkshire)
Naomi Brennan (Gloucester-Hartpury)
Leah Brough (Worcester Warriors)
Bridget Campbell (Yorkshire)
Amelia Clarke (Bristol Bears)
Grace Clifford (Harlequins)
Olivia Constable (Gloucester-Hartpury)
Stephanie Else (Yorkshire)
Cerys Gould (Gloucester-Hartpury)
Freya Greensmith (Yorkshire)
Gwennan Hopkins (Gloucester-Hartpury)
Elsbeth Innes (Yorkshire)
Katie Johnson (Saracens)
Kira Leat (Gloucester-Hartpury)
Molly Luthayi (Loughborough Lightning)
Sophie McQueen (Gloucester-Hartpury)
Incila Ocal (Gloucester-Hartpury)
Bo Osborn-Clarke (Bristol Bears)
Josie Plant (Exeter Chiefs)
Lilly Plowman (Exeter Chiefs)
Hannah Sams (Exeter Chiefs)
Lucia Scott (Gloucester-Hartpury)
Katie Shillaker (Harlequins)
Niamh Swailes (North East and Cumbria)
Lucy Thorpe (North East and Cumbria)
Evie Walker (Exeter Chiefs)
Lucy Weaver (Loughborough Lightning)
Tillie Westwood (Bristol Bears)
Tess White (Gloucester-Hartpury)
Alexandra Wilkinson (Wasps)
Daisy Womack (Exeter Chiefs)