Devoto lends support to PANTS campaign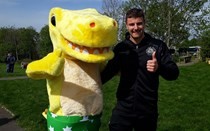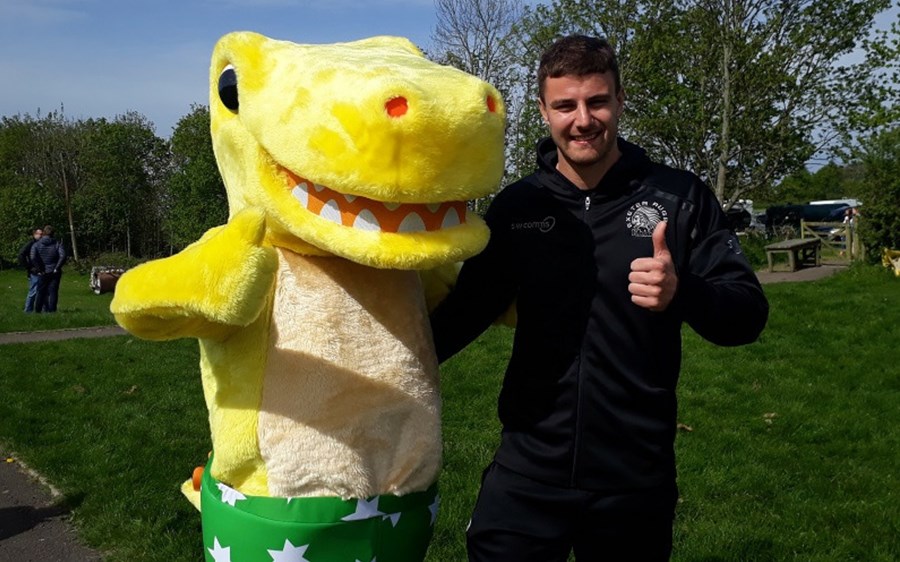 By Mark Stevens
29/4/19
Premiership Rugby Club Exeter Chiefs are putting their weight behind the PANTS campaign, which is helping keep children safe from sexual abuse with the help of a giant yellow dinosaur.
The Chiefs are raising awareness of the campaign that guides adults on how to have simple, non-scary, conversations with children in their care about how to stay safe using the Underwear Rule.
Privates are private
Always remember your body belongs to you
No means no
Talk about secrets that upset you
Speak up, someone can help
Sherborne RFC is supporting the initiative, and Chiefs player Ollie Devoto returned to the club, where he started out, for its end of season event to share the spotlight with campaign mascot Pantosaurus - the pants-wearing dinosaur.
Both were there to highlight ways adults can break the ice with children in their care about how to stay safe from harm, sharing key messages such as 'privates are private'.
Ollie said: "On behalf of the Exeter Chiefs, we are proudly supporting the Dorset PANTS campaign. I think it is extremely important. I feel like this area gets overlooked a little bit and I feel it's extremely important for parents - mums and dads - to have that conversation with their children about privates being private.
"It is a fun and simple conversation, but I feel it has to be had. I can remember when I was at Sherborne Abbey School, I still remember the road safety - the hedgehogs. I still remember that now and I think the PANTS campaign is no different – it is keeping children safe."
Dorset Children's Safeguarding Board, and the NSPCC partnered up to deliver the campaign across Dorset, and were invited to join the junior section's end of season event at Sherborne RFC.
The event was attended by hundreds of children and parents, and included a PANTS colouring competition for the children, as well as a session for parents on the importance of having regular, simple conversations with their offspring, which Ollie attended.
The Dorset PANTS campaign was launched as part of the county-wide Tackling Child Sexual Abuse Project, which is raising awareness of, and improving responses to, child sexual abuse. It's supported parents, carers and practitioners to have simple, age-appropriate conversations with children about keeping safe.