Exeter chief seeking consistency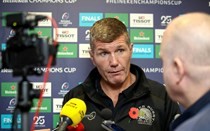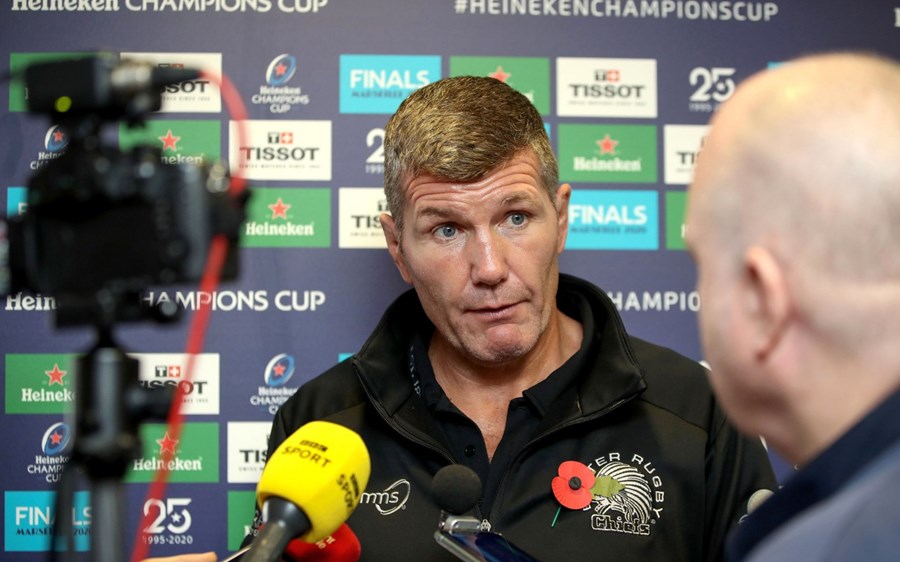 By Steve Grace
7/11/19
Exeter Chiefs director of rugby Rob Baxter will urge his side to be more consistent in the Heineken Champions Cup this season as they try to qualify for the knockout stages for only the second time.
So far in their six campaigns in Europe's elite club competition the English side have reached the last eight only once – in 2015/16, when they were edged out 25-24 in the quarter-finals by Wasps.
"The important thing performance-wise is to show the best of ourselves consistently," Baxter said at the EPCR launch day for the 2019/20 campaign for British and Irish clubs in Cardiff on Wednesday.
"From the time we've been in the Heineken [Champions] Cup we've probably pulled together five or six amazing performances, five or six OK performances and a few poor ones.
"The important thing is to create a pool around some of our top performances and some of our better ones, and avoid that poor performance.
"We've had a few of those; whether it's a home game we should've won that's ended up meaning we've just failed to qualify, or whether it's making sure we're a little bit more focused away from home and we don't let things slip away.
"Whatever it is, we've been close so many times. It's making sure we maintain our focus and intensity throughout all the pool games, so we're not going into the final stages of it with things stacked against us."
The Devonians have been drawn in Pool 2 alongside Scottish outfit Glasgow Warriors, French club La Rochelle and Premiership rivals Sale Sharks.
Baxter commented: "It's a fantastically exciting and interesting pool for us, and I genuinely feel the players are really looking forward to it.
"We don't want to think of the Heineken [Champions] Cup as a challenge that's almost beyond us; we now look at it as a challenge that we're a bit annoyed that we want to do better in. We've got to use that as a motivator to really try to inspire ourselves in the first two rounds."