Exeter Foundation Charities confirmed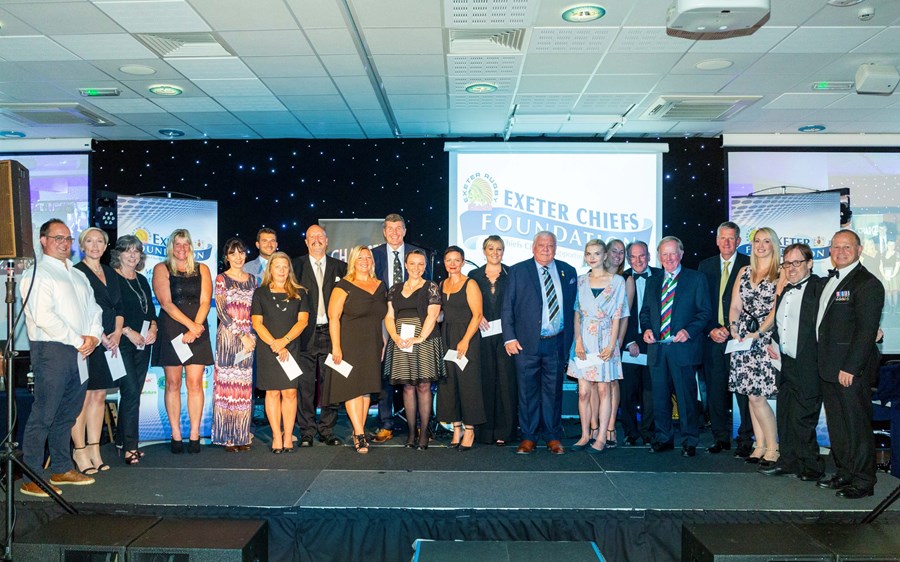 By Mark Stevens
4/10/18
Charities across Exeter and its surrounding area are set to benefit from the fundraising efforts of the Exeter Foundation during the course of the 2018/19 season.
Established back in 2011 by the Exeter Chiefs and a selected group of local businessmen to help promote the local community and the vision of people who work there, the Exeter Foundation has helped to not only transform the lives of many local people in need, but has helped to deliver significant investment to charities and organisations in need.
With over £1.2 million raised since its inception, the Exeter Foundation has helped to directly fund over 80 charities and organisations, including the designated charities selected each year and several other projects and schemes.
Last season over £70,000 was distributed by the Exeter Foundation, helping to change lives and improve standards and facilities for so many different people.
During the 2018/19 season, 20 charities – Dream-A-Way, ELF, Exeter Age UK, Exeter Athletic Rugby, Exeter Dementia Action Alliance, Exeter Lions, Families for Children, Force, Jay's Aim, Nightspot, Richard's Wish, See The Future, Space, Surf Life Saving GB, The Estuary League of Friends, The Honest Truth, The Last Kiss Foundation, The Royal Marines Charity, Vranch House and Wooden Spoon – will all benefit from fundraising events and dinners across the year, together with collections at all Sandy Park match-days.
Exeter Foundation chairman, Tony Rowe OBE, said: "Every year we are seeing the Foundation grow in stature. The work it has done for all the charities since we launched it all those years has been simply fantastic.
"We know from speaking to all the charities involved that the funds we raise really do make a difference in so many ways. "