Exeter Quayside to host Kit Launch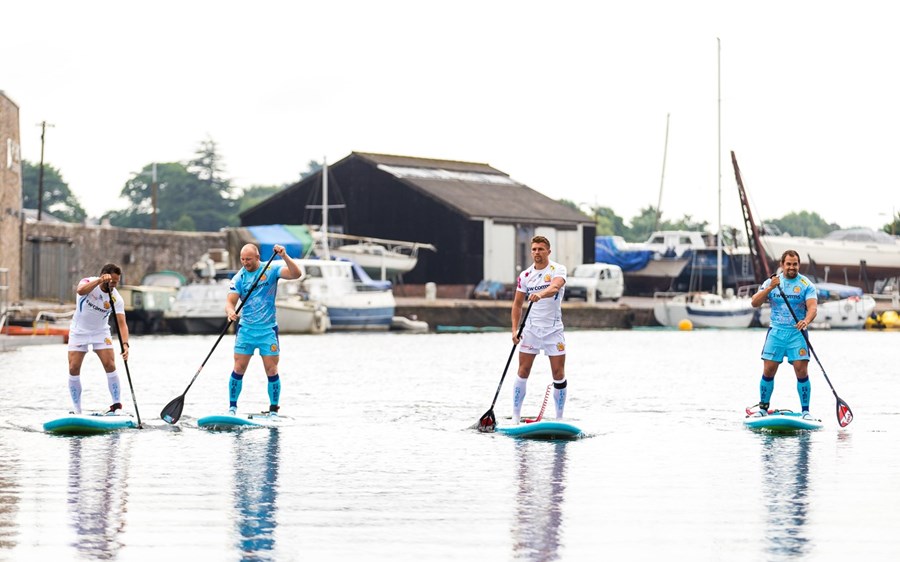 By Mark Stevens
6/6/19
Exeter Chiefs supporters will be able to get their first glimpse of the club's new home and cup kits for the 2019/20 season at a special launch event in July.
After the success of last year's event, Rob Baxter and members of the Exeter Chiefs squad will once again return to Exeter Quay on Saturday, 20th July.
As well as getting the chance to see first-hand the club's new kits, supporters will be able to get up close and personal with all the players during the fun-filled, family event in the heart of the city centre.
The event will begin at 3pm where supporters will be able to get their hands on the new kits from the mobile Trading Post, whilst the club's Community team will also in attendance with a range of activities.
Youngsters will also be able to sign up for the Junior Chiefs, which offers the chance of becoming a match-day mascot at Sandy Park. A number of the club's key partners and sponsors will also be in attendance around the quayside with various other activities, entertainment and activation for fans.
Also a number of business on the quay will also be offering discounts and competitions for Exeter Chiefs fans including -
Venezia Restaurant - 10% off food on the day, when you quote "Exeter Chiefs are the Best" when ordering, or paying
Willows Massage Therapist – Free 5 minute massages for fans during the kit launch event
Butts Chain Ferry - Free rides between 2-5pm for anyone wearing an Exeter Chiefs shirt
If you're a business located on the quay and want to get involved in the kit launch day, then email us now mikesmith@exeterchiefs.co.uk to discuss how you can help to make this a day to remember.