Hawks narrowly miss out on promotion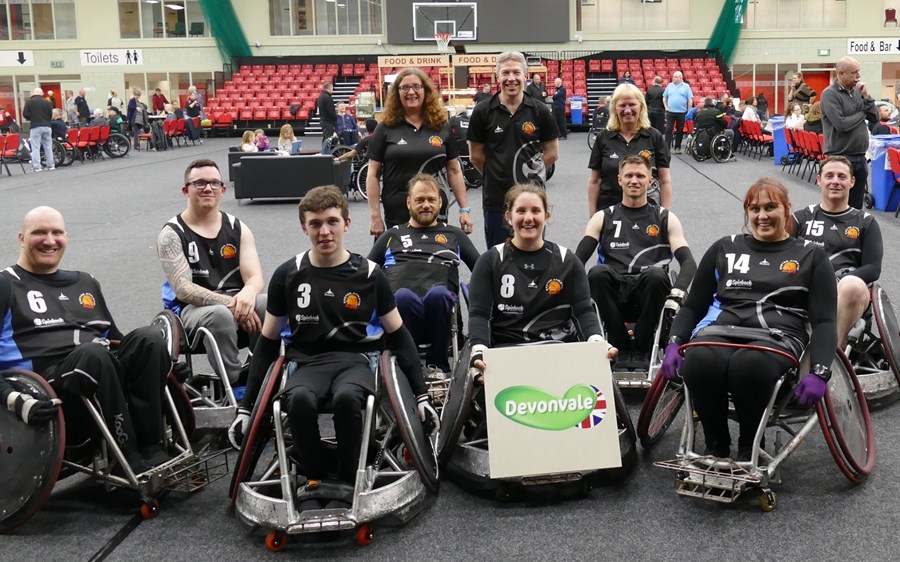 By Mark Stevens
10/4/19
With the conclusion of the 2018-19 National Super Series Division 2 Wheelchair Rugby League in Leicester last weekend, the West Country Hawks finished second in the league and just failed to secure promotion to Division 1 in their play-off match against the Yorkshire Lions.
This represents the best performance for the club since its formation and gives a solid platform to build on for the 2019-20 season.
Individual player highlights for the year include three members of the team (Faye West, Ed Larkin and Luke Collier) being selected for the GB Talent squad, which trains alongside the GB squad and competes in international events to prepare them for the step up to the Elite GB Paralympic team.
Over the summer the team will again be entering the National Wheelchair Rugby 5s league and hope to repeat their success from last year where they qualified for the Premiership League and will compete against Leicester Tigers, Ospreys, Solent Sharks, Bournemouth Lions and Stoke Mandeville Maulers.
The club would like to thank Devonvale, Spinback Productions and Exeter Athletic Rugby for their continued support.
For anyone interested in wheelchair rugby or wishing to join the club, please contact adam.simmons@gbwr.org.uk