Hepburn added to injury list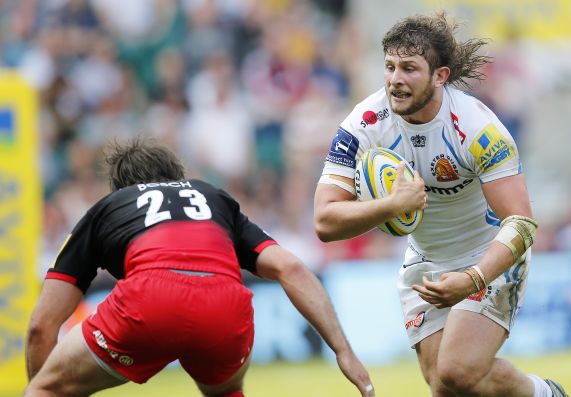 Picture: Exeter Rugby Club/Pinnacle Photo Agency
By Mark Stevens
18/1/17
Rob Baxter has confirmed Exeter Chiefs prop Alec Hepburn could be out for at least 10 months after injuring his knee.
The 23-year-old, who was part of the England Saxons squad last summer in South Africa, was almost there in terms of his recovery from a broken thumb when he ruptured his anterior cruciate ligament and damaged cartilage during a game of touch in training.
"It's a pretty significant injury," said Baxter. "Alec was getting very close to returning from what was a badly broken thumb earlier in the season and was literally running around in a game of touch, so wasn't even contact, and has just moved awkwardly and has ruptured his ACL and a bit of cartilage damage.
"He's going to have an operation shortly, but depending on the severity of it all when they operate, traditionally it can take between eight and ten months
"Personally, I feel very sorry for Alec, he's worked extremely hard to get back fit and was just getting to that stage where everything was done.
"He had a bit of a freak incident and now he's going to be out until next season."
The loss of Hepburn comes just days after Baxter also confirmed scrum-half Will Chudley is set for a spell on the sidelines after he tore a pectoral muscle in the recent Aviva Premiership draw away to Saracens.
Asked on how much of a blow it was to lose the Australian-born loosehead, Baxter added: "At the end of the day, he'd played well enough at the end of last season to be taken on the Saxons tour where, truth be known, he was the standout prop on the tour.
"He's an improving player, we're expecting and hoping for him to be a very important player for us going forward, but these things happen in the Premiership.
"It is one of the reason why you build a squad and the props that have been playing have been doing really well and must continue to do that. As a club, we have to move on as best we can."