Hogg has Euro vision with the Chiefs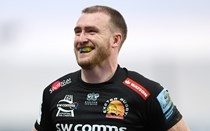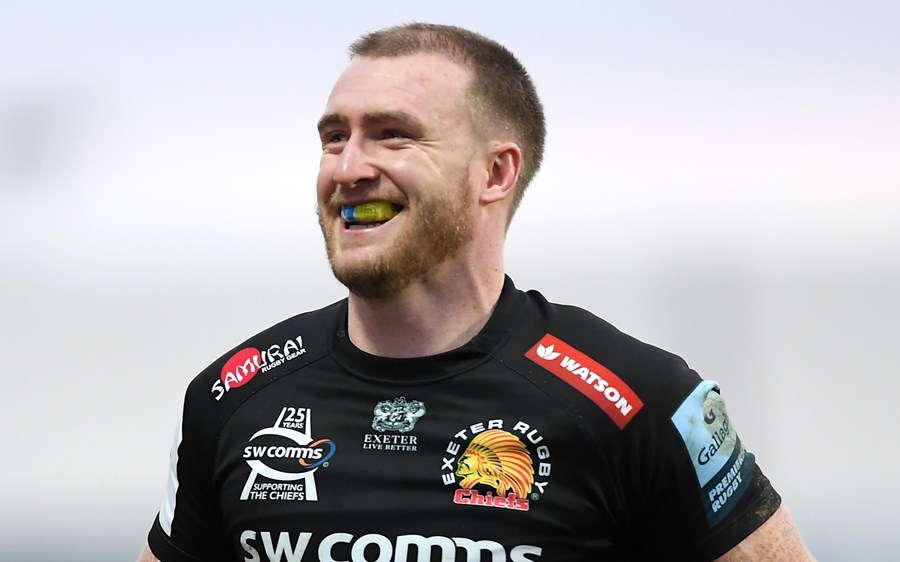 By Mark Stevens
11/1/20
Stuart Hogg insists there will be no old pals act this afternoon when he steps foot back into Scotstoun Stadium for the first time since his summer move from Glasgow Warriors.
Exeter's newest Chief returns to his former club, brimming with excitement, but fiercely determined to help his new employers maintain pole position in Pool Two of this season's Heineken Champions Cup.
The Devonians have produced a perfect 'four from four' so far in this season's competition, including defeating the Warriors 34-18 at Sandy Park back in November.
That results coupled with an opening week in La Rochelle and back-to-back wins over Gallagher Premiership rivals Sale Sharks mean Rob Baxter's side have pocketed 19 out of a possible 20 points on offer so far.
That haul means the Chiefs are just a solitary point away from securing their place in the last eight for only the second time in the club's history. But, as Baxter and Hogg himself re-iterated this week, today's match-up is no Saturday stroll in the park.
"My overriding emotion is one of excitement, getting back to a place I know really well," said Hogg, when quizzed about his return home."I'm excited to play against some good mates, but I'm going up there with my new friends now, looking forward to getting ball in hand, expressing myself and coming back down the road with that all-important win."
Certainly, the Scottish international has settled well to life in the Westcountry, setting his stall almost immediately upon his arrival following last summer's Rugby World Cup in Japan.
"I'm absolutely loving it," added Hogg. "You only look at the performances. I've got a smile on my face in every single game I've played, every time I get to pull on this jersey. It's a special club and I'm learning every single day here. This a great environment for a professional player to be in and I'm thriving on it. This is the perfect place for me."
Helping the Chiefs to advance in Europe is a key objective for Hogg, who two years ago played a central role in ending his current's club aspirations of advancing in the same tournament.
It was a dazzling display clearly noted by Director of Rugby Baxter, who having failed once to lure the 72-cap full-back south, finally got his man when he came knocking for a second time.
"Stuart has dominated us before up there and it would be wonderful to see it happen in Exeter colours," he said. "We have removed a dangerous attacking weapon from them and added it to our side. We had to make sure when signing Stuart that we could cover all sorts of scenarios.
"You don't just need one style of game to prosper in the Champions Cup – you need two or three types for the simple reason that the competition is played across the season, starting in decent conditions, then into the boggy middle we've got now before finishing on dry tracks in the sunshine.
"It's all very well looking for an X-factor attacking player who might serve your attacking game well in the knockouts, but if he's not so good in midwinter, then you might never reach those latter stages.
"We spent a long time weighing all that up, wondering if there might be more value in signing a back-five forward, but the thing about Stuart is that not only is he a fantastic attacking player, he is also very good in defence, reliable under the high ball, as well as being an accomplished kicker, able to kick with distance as well as with intelligence. He's an all-round package."
Similarly, Hogg's former Warriors club-mate and Scottish colleague Jonny Gray will be hoping to follow suit when he makes an identical move to the Chiefs next summer.
It's another big statement of intent from the current Premiership leaders, but Baxter believes there is still much more to come from Hogg, despite his hugely encouraging start.
"Stuart hasn't come down here with the air of knowing everything, of being the finished item, the star man," continued Baxter. "He wants to improve at every session. The most important quality you want to see in anyone you sign is self-awareness. He is aware of his strengths, as well of his weaknesses. He is the pocket rocket, but there is more to come in that obvious regard."
That statement rings true this afternoon as the Chiefs look to secure not only a quarter-final spot, but edge ever closer to secure home advantage in the last eight.
"This game is 100 per cent about trying to make sure we get the gold-dust of a home time in the quarter-finals," said Baxter.