Holmes ready to offer helping hand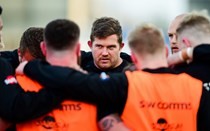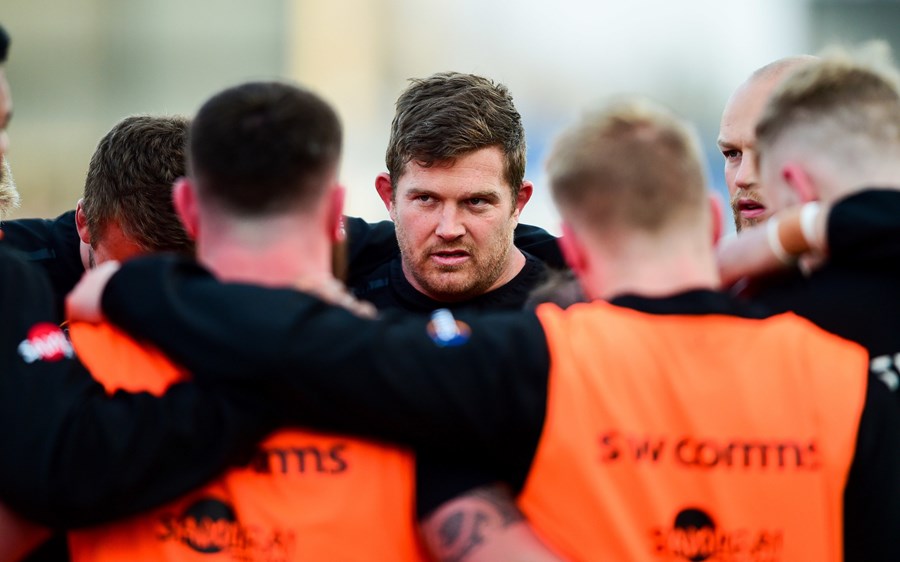 By Mark Stevens
4/9/19
Not much is ever revealed about the dark arts of a rugby front-row, but young forwards at Exeter Chiefs are set to benefit from the knowledge of one of the club's most experienced campaigners.
A veteran of 27 Test caps for the Wallabies and over 200 games at Super Rugby, Premiership and European level, Greg Holmes says the time is right for him to give back to the game which has served him so well.
As well as continuing to pull on the jersey for the Chiefs this season, the 36-year-old tight-head is set to take on a mentoring/coaching role within the club's academy, aimed at helping to further improve the club's stock of aspiring 'Prop Idols'.
"It's a way of me giving back to the game, especially around the scrum and the set-piece," said Holmes, who joined the Devon club in 2015 from the Queensland Reds. "With the young guys we have here at the club, it's a natural step for me to try and help them with their development, as well as my own route into coaching.
"I know from my own experience over the years, if you can have someone pass on tips and advice to you, it makes a huge difference to your career. For me, I've been around for a while now and I've picked up a few tricks of the trade, which I want to pass on and pass on to the young guys. It's also a great way for me to give back to the club, which has give me a lot as well."
Since arriving on English soil four years ago having featured for Australia at the last Rugby World Cup, Holmes has seen first hand how much the set-piece, particularly the scrum, is used by Northern Hemisphere clubs.
"To compete in the Premiership and the Champions Cup you need to have that scrum base," he added. "Here at Exeter we spend a lot of time working on not just our scrum, but all areas of our set-piece. Having played here and back home, I've seen both sides and there is definitely a lot more focus here. If you don't have a good set-piece, you're going to struggle!"
But it was not until Holmes got himself fully immersed within the Chiefs make-up that he discovered the rich resources the club have unearthed within their front-row.
"From Day One, I've been blown away with the talent we have within the front-row," he continued. "There is so much of it - and young as well - so if I can help them a little bit more during their career by offering advice or sitting down and talking through things with them, then that's something I will be very proud of.
"Someone like Marcus [Street], he's going to be a world beater and it's only a matter of time before he really makes a name for himself. There are others behind him too, all of whom are not too far away either. You can see over these next four, five, six years, all these young blokes are going to be common names around the club and the league."
And Holmes believes having such talent available moving forward will only make the Chiefs stronger.
"Every week here it's a challenge," he said. "Whether it's in training or in games, you have to be on your top game. You look at what talent we have here already, it's World Class and just getting better all the time. The amount of international props alone we have is awesome, so it's great that as a group we can all talk amongst ourselves, bounce ideas off each other and bring that wealth of knowledge to the table.
"If I can add my bit, particularly with the young props especially, then it's my way of giving back."
Academy Manager Rob Gibson says having someone of the ilk of Holmes at hand to help nurture future stars is 'fantastic' and says it's a pure 'win-win' for everyone involved.
"Greg's played at the very top level for a number of years, so to have someone of his experience on hand to help develop some of our upcoming youngsters is just fantastic," said Gibson. "For everyone it's a win-win situation and can only help our group get stronger moving forward."