Move Like A Pro scheme is smash hit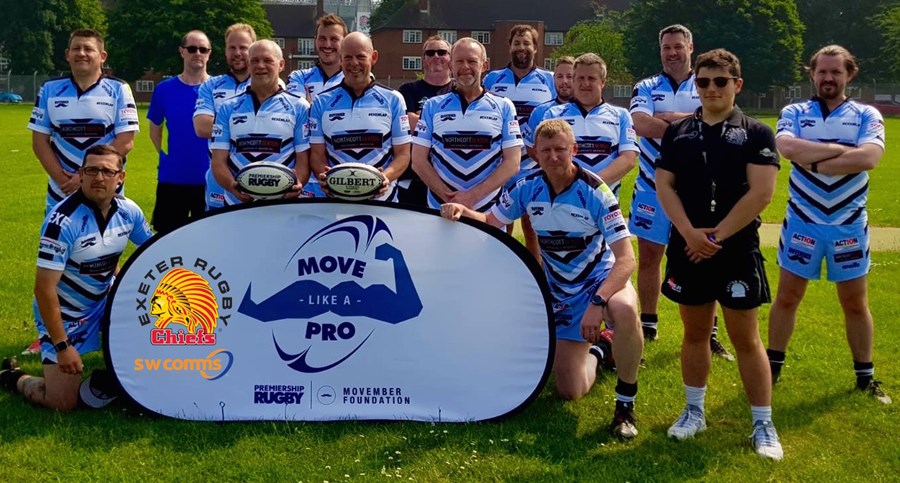 By Mark Stevens
7/8/18
Exeter Chiefs Community coach Aron Struminski has spoken of the 'great success' the Move Like A Pro (MLAP) programme has brought to male fans of the Gallagher Premiership club.
Designed for men aged between the ages of 30 and 55, MLAP – which was brought into place at the turn of the year by Premiership Rugby and coaches across the 12 top flight clubs – has offered activity-based health interventions, including those related to levels of physical activity, diet changes, social connection and mental well-being.
At the same time, it has also helped to bring together a group of Chiefs fans and create a team environment to allow friendships to blossom.
Such has been the connection made by MLAP members, a new touch rugby club has been created within Exeter called the Healthy Humans.
The club caters for any age, gender or ability, and aims at helping you improve your physical, social and mental well-being through fun rugby-based sessions. For more details regarding the Healthy Humans Rugby Club, please email info@healthyhumansrugby.org.uk.
As an incentive to help the MLAP players lose weight and waist circumference, they had the opportunity to compete in a touch tournament. The tournament was held up at Twickenham where they competed against other MLAP teams from rival Premiership clubs.
Players who participated in this tournament were picked by whoever had lost the most weight and waist circumference over the course of the programme.
Aron explains: "The lads had a fantastic day up at Twickenham, showing off the skills they had learned from the 12-week programme. Although the team didn't manage to make it to the final, they showed determination and resilience to keep battling through the day."
Looking to the upcoming 2018/19 season, plans are already in place for the programme to run again. Details of when MLAP kicks-off will be released through the club's official media channels.