Pupils benefit from Project Rugby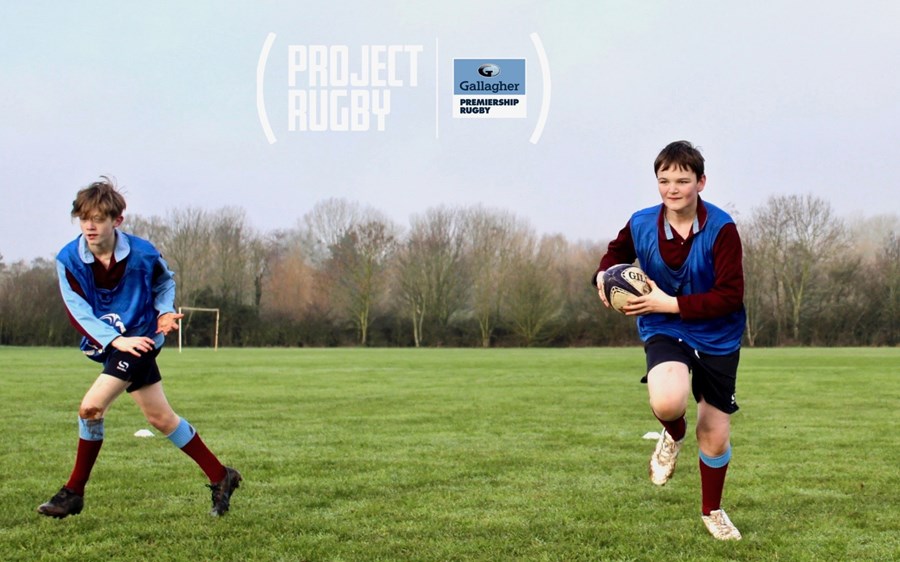 By Mark Stevens
1/7/19
Youngster James Ralph has described how being introduced to the Project Rugby Programme through the Exeter Chiefs Community department has helped to give him a new lease of life.
Launched at the start of the 2018/19 season across all 14 Premiership shareholder clubs, Project Rugby – which is run by Premiership Rugby in collaboration with England Rugby – aims to engage and develop new audiences through rugby and stimulate a lifelong interest in the game.
Bishop Fox's pupil James, 14, got involved in the programme having heard about it at the end of a P.E lesson at the Taunton-based School.
Coming under the guidance of Community coach Aron Struminski, James and fellow pupils quickly took to the programme, which involves learning the basics skills of the game over a 12-week block.
As James explains, it was a programme which normally would not have appealed to him, but once involved he did not look back.
"I heard about Project Rugby at the end of a P.E lesson," he said. "Normally, I'm a quiet person who doesn't really put myself out there, but these lessons I liked and when we were told more about the Chiefs, it gave me an opportunity to prove that I can enjoy P.E and be more confident."
During the programme, James and his fellow pupils blossomed both in terms of their understanding of rugby, but also their overall confidence.
"Without doubt the coaches were very kind, as were my friends who supported me," continued James, "That in itself gave me a boost in confidence and having people that supported me, then allowed me to believe in myself
"The coaches weren't even like coaches, they were more like friends and that pushed me to work harder. Even when there were times when I needed support, they pushed me back on track."
As well as boosting the confidence levels of James and other pupils, Project Rugby has also allowed the youngsters to become more active.
"Project Rugby has definitely improved my confidence and it's allowed me to step out into the open and have the support to do things," added James. "Not only have I become more active, but it's made me realise that even when I get knocked down, I can always get back up!"
To find out more about Project Rugby and the work being carried out by the Chiefs Community Team in this area, click here