Services Day 2017 at Sandy Park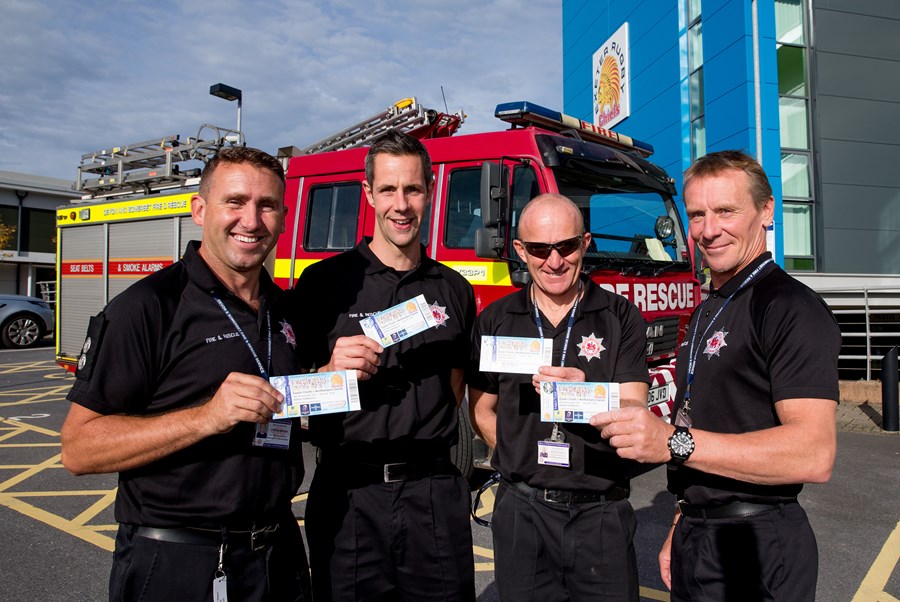 By Mark Stevens
11/10/17
Exeter Chiefs will once again rewards the efforts of our current Armed Forces and frontline Emergency Services by dedicating a special match-day in their honour next month.
Club officials have confirmed that they will be carrying out a special ticket offer for their upcoming Anglo-Welsh Cup clash with Northampton Saints on Saturday, November 4 (3pm).
Building on the success of previous years, any serving member will be able to watch the game for FREE, providing they show a current and valid ID card to club staff.
This offer can only be claimed by personnel visiting the Trading Post at Sandy Park on a Monday to Friday (9:30am-4:30pm) or on the day of the game itself from the main Ticket Office, which will open three hours before kick-off.
Rugby Club chairman and chief executive Tony Rowe OBE said: "As many people will know, Exeter Rugby Club hold strong links not only with the local Armed Forces, but also with our local Frontline Emergency Services.
"As a club we felt it only right that we recognise the efforts of all those people who are heavily involved in these various organisations. Our Services Day promotion has been running for a number of years now and I know that it is very well received.
"Again, we urge as many as people who qualify for a ticket to take up the offer and join us for what should be another hugely entertaining fixture at Sandy Park."
Exeter Chiefs and Otter Brewery have agreed to contribute to the Poppy Appeal from beer sales during the Northampton match. For every pint of Hiawotter sold on the day, 5pm will go to the Poppy Appeal.
As the game is also being staged the day before Bonfire Night, the Devon and Somerset Fire and Rescue Service would like to remind everyone to be safe with Fireworks over this period.
You can do this by:
Only buying fireworks marked BS7114
Don't drink alcohol if setting off fireworks
Keep fireworks in a closed box
Follow the instructions on each firework
Light them at arm's length using a taper
Stand well back
Never go near a firework that has been lit, even if it hasn't gone off, it could still explode
Never put fireworks in your pocket or throw them
Always supervise children around fireworks
Light sparklers one at a time and wear gloves
Never give sparklers to a child under five
Keep pets indoors
Enjoy yourselves but be safe!!!!