Shoemark back for Dolly's Big Day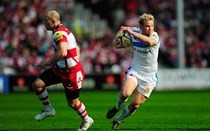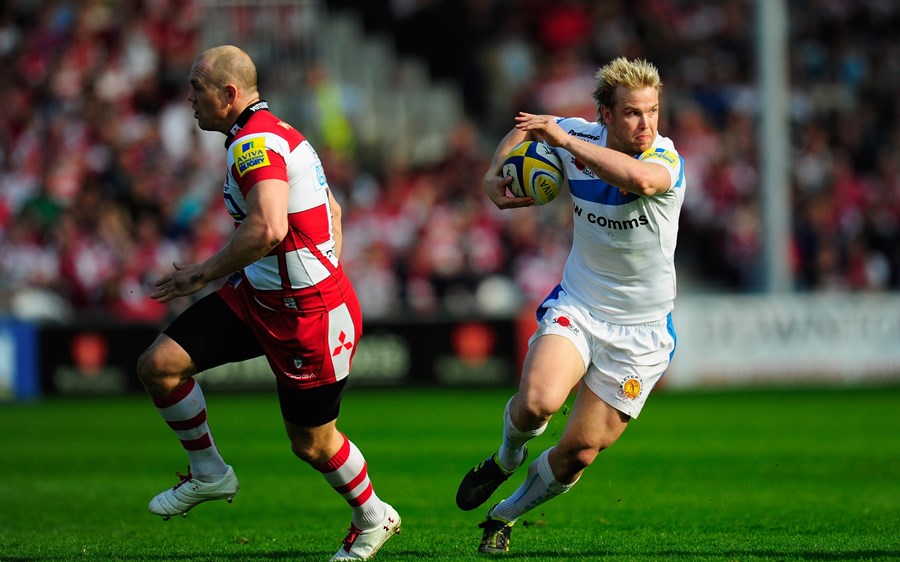 By Mark Stevens
30/8/19
It's five years since Jason Shoemark last checked into Sandy Park, but the popular Kiwi is back in Devon this weekend and he says he cannot wait to to run out with some familiar faces.
The 38-year-old back spent four years as an Exeter player, helping the then newly-promoted Chiefs to establish themselves as a force within the English Premiership.
As one of a handful of new faces brought to the club by Chiefs head coach Rob Baxter ahead of their debut season in the top-flight, it didn't take long for the Whangarei-born centre to make an impact in the Exeter midfield alongside Phil Dollman.
Together, they forged not only a gifted centre pairing, but became great mates - on and off the field - and it's for that reason that Shoemark has flown around the world to head back to Exeter this weekend.
Tomorrow, he will be part of a Phil Dollman Select XV, who will take on a Crawshays Rugby Select XV in a Testimonial fixture at Sandy Park (2pm) for the popular Welshman, who this year is celebrating ten years as a Chief.
"I'm excited to be back," said Shoemark. "It's great to come back and see a few of the old faces and a lot of the coaching staff who are still here."
Shoemark spent part of Thursday catching up with the very latest in the Chiefs camp, as well as having a look at his old surroundings, including a quick walk to the nearby Clyst Heath estate where he lived alongside a number of his Exeter team-mates.
However, he never imagined a return to Exeter would be a playing one.
"I'll be honest, I didn't ever expect to run out here again," added Shoemark, who these days is Academy Manager at Hawke's Bay Rugby Club in Napier. "I was always going to come back for a holiday, but when I heard about the game and the opportunity to come back, I jumped at the chance.
"Exeter will always hold a special place in my heart, it was where my son [Hunter] was born and my two girls both loved it here and we're pretty upset when we had to leave. I think there just as upset now knowing that I've come back here without them.
"I've had a good look around the club and also over at Clyst Heath where I lived, not a lot has changed, but the old memories soon came flooding back."
The New Zealander - who helped the Chiefs to lift their first piece of major silverware in 2014, when they beat Northampton Saints in the LV= Cup Final - will line-up in a star-studded Dollman Select XV, which includes former club favourites such as Matt Jess, Brett Sturgess, Chris Budgen, Chris Bentley, Tom Johnson, Julian Salvi, Kai Horstmann, Moray Low, Haydn Thomas and Tony Yapp.
Dollman himself will get a run-out at full-back and Shoemark insists it will be a pleasure to team-up with his old friend on his big day.
"Phil and me were pretty tight when I was over here, he looked after me pretty well, so it will be good to catch up with him and a few of the others. I'm not sure how long I will last, especially as we're having a few beers on Friday night, but it should be a great occasion."
Tickets for tomorrow's game are priced at £15 for adults and £7.50 for Under-16s and can be purchased on the day via the club's ticket office or online here. The stadium opens at noon with the game kicking off at 2pm. Parking at Sandy Park is available on a first come, first served basis. Parking charges will apply.