Sign up to the Online Tribe for just £10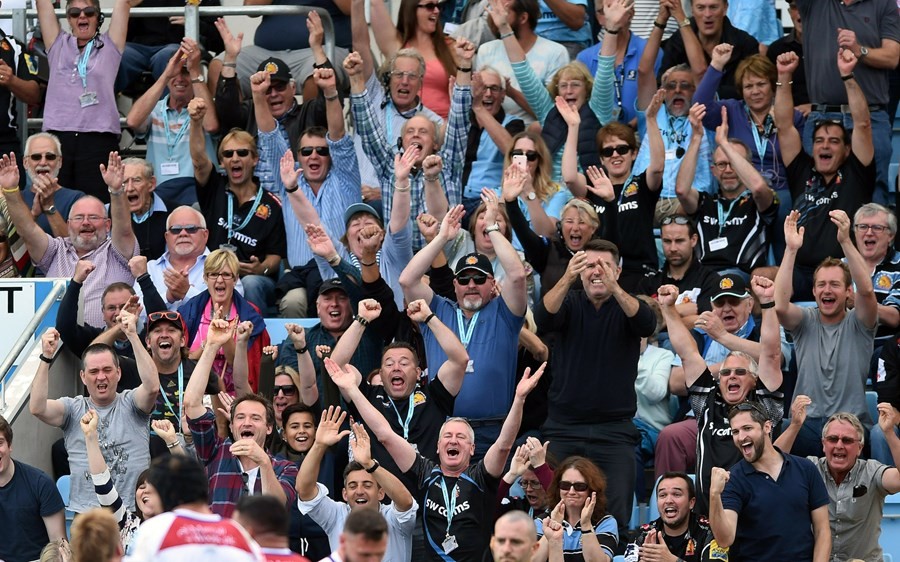 By Mark Stevens
27/3/19
Ever wanted to get the inside track on life at Sandy Park?
Well, sign up to the Online Tribe today for just £10 until the end of the season - and you will be able to receive exclusive content all about your beloved Exeter Chiefs.
With the season once again heading towards a dramatic climax for Rob Baxter and his table-topping team, make sure you stay ahead of the game as an Online Tribe Member.
As an Online Tribe Member you will not only get unique, behind the scenes access and breaking news from the Chiefs, but you will also be able to access exclusive video content, interviews and features, as well as regular news bulletins from Rob Baxter's coaching office.
Benefits include:
Receive an online version of every home match-day programme
Be the first to learn all about Rob Baxter's match-day squad announcement
Have the chance to take part in unique competitions and promotions
Fitness, Nutrition and Coaching tips and plans from the Chiefs staff
Live Score Updates from all fixtures
New Features for the Online Tribe also include:
Inside Sandy Park - A unique behind the scenes look at match-days here at Sandy Park
Statistical previews and reviews for the Chiefs, including match highlights
Chiefs Chat - your chat to ask questions of the first team players and staff
Eat Like A Chief - serve up a treat at home by cooking some of the many receipes provided by the Players' Chef, Roger Hay
Kids' Corner - a new area for young fans of the club to get an insight into their favourite club and all of it's players