Skinner reflects on Braves loss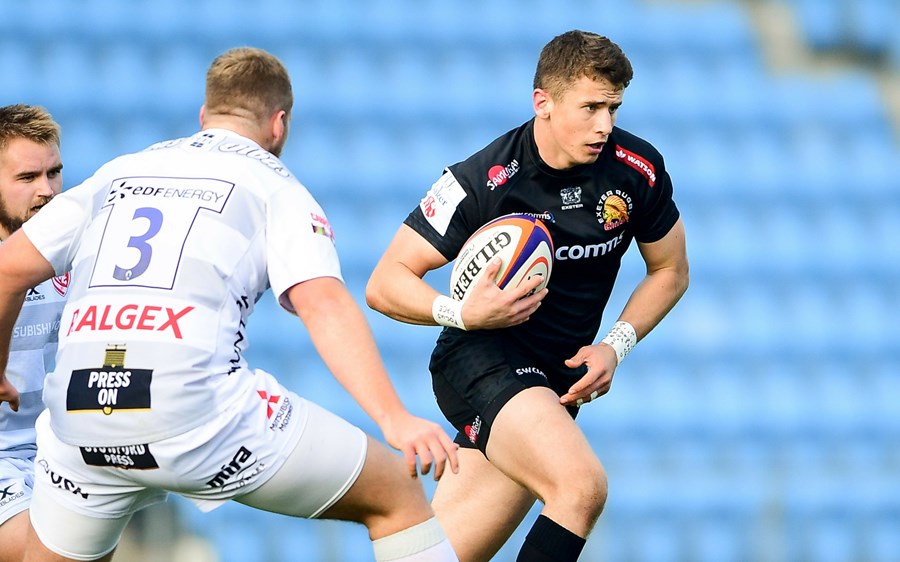 By Alfie Martin
24/12/18
Exeter Braves' Harvey Skinner says that his side 'took the foot off the gas' in their Premiership Shield defeat to Bath United at the Recreation Ground on Sunday.
The Devonians outfit remain top of the table despite the 42-7 loss, which saw a rampant Bath side run in six tries.
Reflecting on the defeat, the 21-year-old fly-half praised his team-mates for sticking at it as the tally ticked over for the home side.
"It's disappointing not to get the win, but we've got a lot of new players come together and I think we did well against the Quins side on Monday and again today here at Bath," explained Skinner. "We were up against a very strong Bath team tonight, they've got a lot of experience and they competed really well.
"I think we did good to stick at it, especially the first 60 minutes when there was only 14 points in it. Towards the end we just let it slip and it tells at the end when you take your foot off the gas and they put points on you, it's hard to get back into it."
Despite the loss, Skinner recognises the importance of this competition for the development of players, especially those climbing the ladder from the academy ranks.
"In games like this, you're playing against Premiership standard players. With a lot of young guys coming into the squad it's all about getting that experience of men's rugby."
"We'll take a lot from this game and regroup ahead of our next game in two weeks' time away to Gloucester. It's time to put this result to bed and focus on getting a win on the road next time around."