Stars out on show for Steeno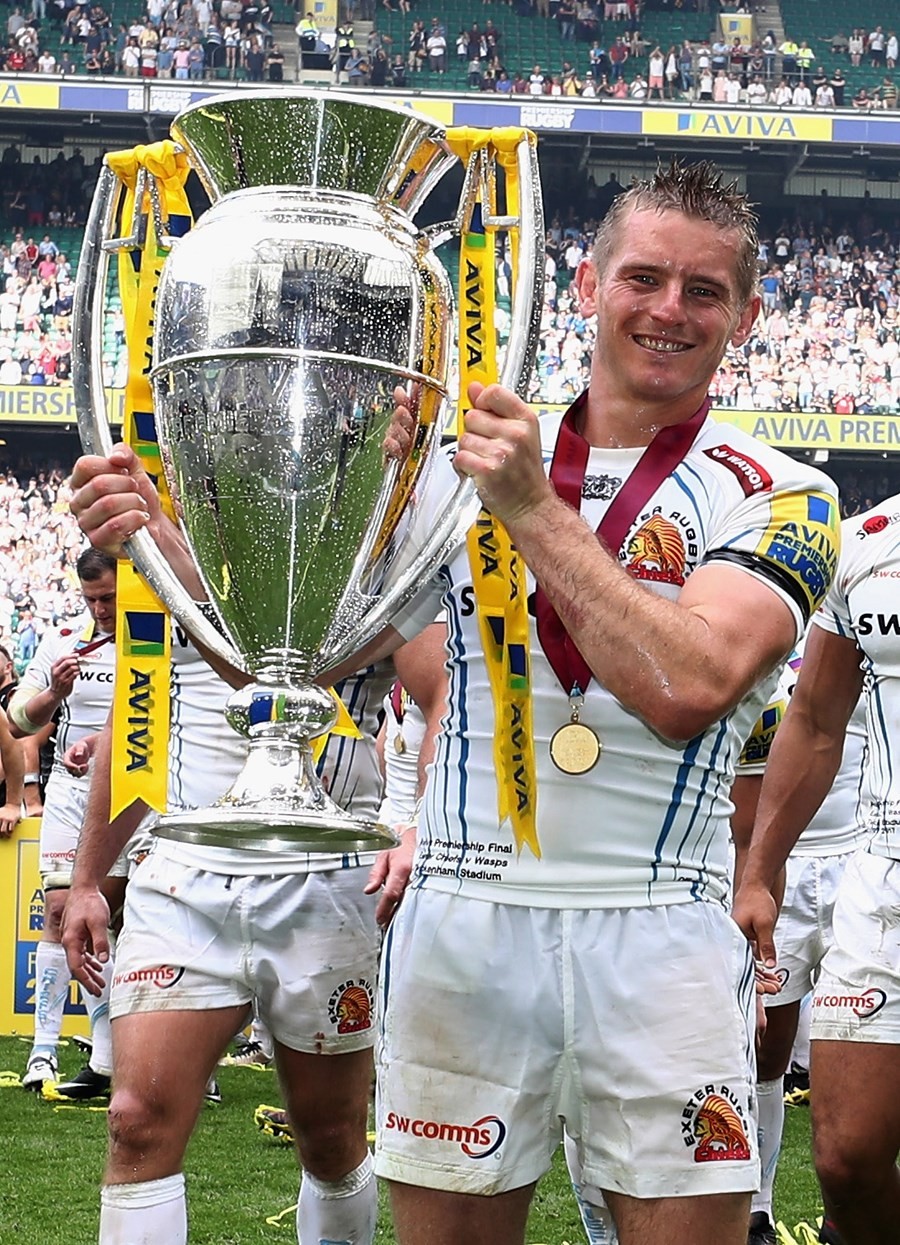 By Mark Stevens
8/8/17

Exeter Chiefs fly-half Gareth Steenson says he is "excited" about lining up alongside many of the club's Championship winning squad of 2010 for Saturday's clash with the Classic Lions at Sandy Park (2pm).
The friendly fixture is the inaugural event in Steenson's Testimonial Year and will see a glut of star names from rugby take to the field to pay home to the Irishman, who is celebrating ten years with the Devon club.
First muted a number of months ago, hours of hard work will finally come to fruition when Steenson leads out a Chiefs line-up that will include the likes of Richard Baxter, Tom Johnson, Haydn Thomas, Brett Sturgess, Bryan Rennie, Matt Jess, Hoani Tui and Chris Budgen.
Standing on the other side of the tunnel, however, will be an equally impressive mix of international talent, which includes Mike Tindall, David Flatman, Lee Mears, Danny Grewcock, Daffyd James, Ceri Sweeney, Mark Cueto and Ian Balshaw.
And if that's not enough to whet the appetite, Exeter's current British & Irish Lions star Jack Nowell will be in attendance, along with former Lions stars including Richard Hill, Allan Martin and JPR Williams.
"I'm really excited about the weekend," said Steenson. "We've been talking about this for a number of months now, so it will be great to catch up with the fellas again this weekend and run out with them once again.
"We talked a while back that it would be great to have a big catch-up at some stage, maybe a meal and a few beers, but we didn't really think we would all be playing together again.
"Obviously one or two of the guys can't play because of injuries and there are a few others who can't make it because of holidays or living on the other side of the world, but we've got a real core group of that squad, which is fantastic."
As well as Exeter fans getting the chance to see so many of their heroes of 2010, those lining up for the opposition are themselves a prize draw for those set to attend.
Steenson added: "I am very grateful to Allan Martin and all those involved with the Classic Lions for the support they've given. When we initially talked he said he could get a team together and since then the list of star names has just grown and grown. I think it's going to be quite a spectacle."
And the Dungannon-born playmaker has also pulled off quite a coup, this week confirming that Exeter Rugby Club chief executive and chairman, Tony Rowe OBE, will also be donning a Chiefs jersey and featuring in the game alongside fellow directors Keiron Northcott and Nick Beaton.
"Speaking with Tony I know he's very excited," laughed Steenson, who is the club's record points-scorer of all-time on 2,172 points. "I'm not sure how long we'll give him, but he's going to have a run-out at some stage. I think it will be great to have him stand on the pitch with the boys."
Tickets for Saturday's game are still available, click here to buy