Three Chiefs in England U18s squad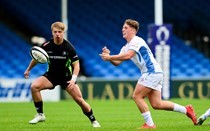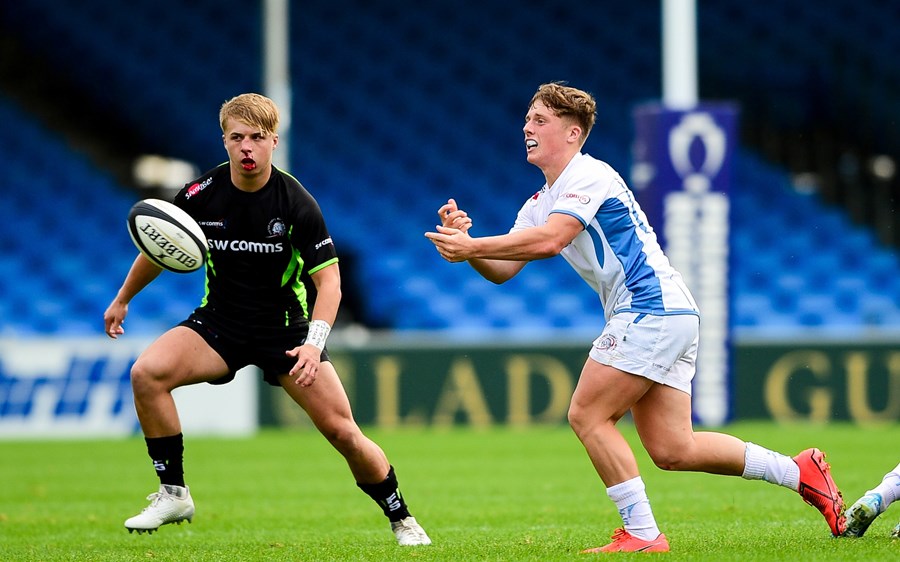 By Mark Stevens
8/10/19
England men U18s squad for October development camp
Three youngsters from the Exeter Chiefs Academy have been named for the first England Under-18 men's development camp of the season.
Forward Harry Wilkinson, together with backs Tom Cairns and Archie Hill, will all travel to the camp, which takes place at Bisham Abbey National Sports Centre between October 28-31.
England U-18's season started with the three-game tour of South Africa in which the side played three matches in the U-18 International Series. The development squad includes 21 of that group that took on Argentina, France and South Africa in August.
The camp takes place at Bisham Abbey National Sports centre between October 28-31st and is seen as vital preparation ahead of the continuation of the U18 international calendar.
Forwards
Phil Brantingham - Newcastle Falcons (RGS Newcastle)
Jack Rowntree - Leicester Tigers (Leicester Grammar School)
Drew Thompson - Newcastle Falcons (Gosforth Academy)
John Stewart - Bath Rugby (Beechen Cliff School)
Archie Vanes - Leicester Tigers (Brooksby Melton College)
Ethan Caine - Sale Sharks (Kirkham Grammar Schhol)
Fin Baxter - Harlequins(Wellington College)
Robin Hardwick - Leicester Tigers (Rugby School)
Harry Wilkinson - Exeter Chiefs (Exeter College)
Ewan Richards - Bath Rugby (Millfield School)
Charlie Rice - Bristol Bears (SGS Filton)
Freddie Thomas - Gloucester Rugby (Dean Close School)
Ewan Murphy - Sale Sharks (Lymm High School)
Arthur Clark - Gloucester Rugby(Hartpury College)
Emeka Ilione - Leicester Tigers(Rugby School)
Ethan Staddon - Bath Rugby (Beechen Cliff School)
Daniel Eckersley - Wasps (Bloxham School)
Harry Taylor - Gloucester Rugby(Clifton College)
Toby Knight - Saracens(Berkhamsted School)
Kit Smith - Leicester Tigers (Oakham School)
Will Trenholm - Harlequins (Cranleigh School)
Ben Muncaster - Leicester Tigers (Rugby School)
Backs
Sam Bryan – Saracens (Felsted School)
Matty Jones - Gloucester Rugby (Dean Close School)
Tom Cairns - Exeter Chiefs (Exeter College)
Charlie Atkinson - Wasps (Abingdon School)
Orlando Bailey - Bath Rugby (Beechen Cliff School)
Finlay Smith - Worcester Warriors (Warwick School)
Chay Mullins - Bristol Bears (SGS Filton)
Brandon Jackson – Saracens (Sutton Valence School)
Oscar Beard - Harlequins (Cranleigh School)
Ethan Grayson - Northampton Saints (Northampton School for Boys)
Louis Hillman-Cooper - Gloucester Rugby (Cheltenham College)
Will Joseph - London Irish (Millfield School)
Joe Bedlow - Sale Sharks (Myerscough College)
Archie Hill - Exeter Chiefs (Exeter College)
Matthew Ward - Newcastle Falcons (Gosforth Academy)
Deago Bailey - Bristol Bears (SGS Filton)
Oliver Melville - Sale Sharks (Sedbergh School)
Ollie Smith - Leicester Tigers (Denstone College)