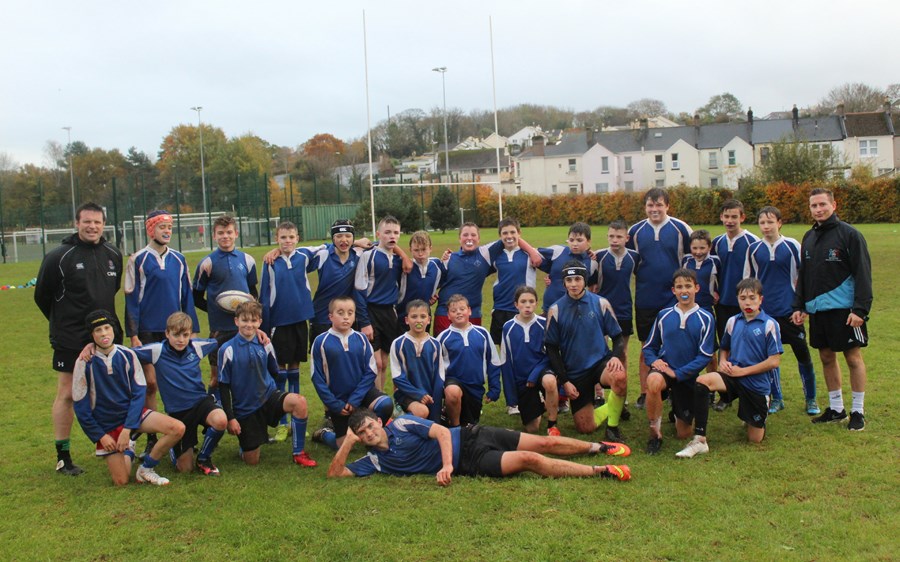 By Mark Stevens
29/11/18
Too cool for School?
Well, the opportunity to move into club rugby is next on the agenda for youngsters who have been given a fascinating insight into the game following sessions delivered by the Exeter Chiefs Community team.
Since the start of the new school year, Community coaches Ann Webb and Aron Struminski have been visiting Paignton Community Sports Academy on Tuesdays and Thursdays, helping to deliver rugby sessions during PE lessons, and then further session during after-school clubs to those interested in pursuing the game further.
Now, Ann and Aron are moving on to the next stage of the project, by hosting a transition session at Paignton Rugby Club on Wednesday, December 5.
These sessions involve the coaches travelling to local clubs and encouraging everyone that has been coming to the school sessions to attend. Throughout the transition sessions, Ann and Aron are linking up with the RFU community rugby coaches to deliver engaging events that will promote the move to a grassroots rugby club.
"We have seen lots of new students coming along to our after-school clubs and are beginning to represent the school teams. It's great to see the transition from PE classes to after-school clubs go so successfully," said Ann.
The work of the Chiefs team has won the praise of Paignton Academy PE teacher, David Lynch, who said: "Many of the students Ann and Aron have taught have been of a football background. Prior to the sessions, they had little or no interest in rugby, but the sessions have positively impacted the students encouraging many to make the transition between lessons and club rugby, some attending clubs for the first time."