Train Like A Chief Summer Camps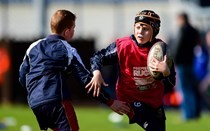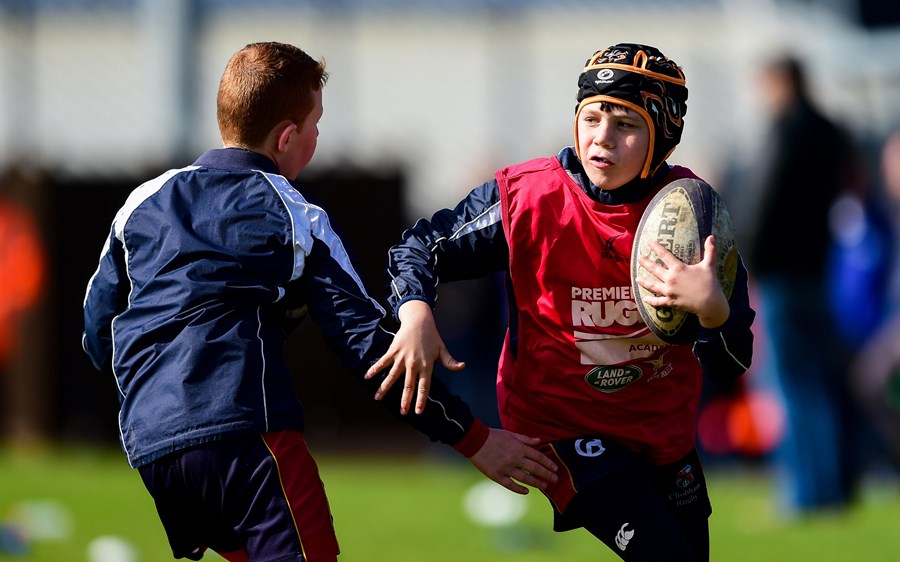 By Mark Stevens
12/6/19
Exeter Chiefs Community team are readying themselves for an action-packed August as they prepare to go out across the region with a series of 'Train Like A Chief' Summer Camps.
Developed and designed by our team of professional coaches using the most up to date techniques, our rugby camps aim to offer young people the best possible experience and insight into the modern-day game.
Campers will not only learn the basic elements of the game, but at the same time improve their skill set in a range of activities and match-like scenarios.
The key focus for the Chiefs' Community team is on encouraging and inspiring young players to become the best they can be and to reach their full potential.
The camps are endorsed by our professional players and coaching staff, who use their experiences to pass on top tips and training techniques to our team of community coaches.
So who better to learn from?
Regardless of age or ability, there is a course to suit everyone.
Truro Rugby Club
Monday 5th August - 9.45am - 3.00pm
Age groups: U7-U14 (As of September 1st 2018)
Cost: £27.50

Okehampton Rugby Club
Tuesday 6th August - 9.45am - 3.00pm
Age groups: U7-U14 (As of September 1st 2018)
Cost: £27.50

Bridgwater Rugby Club
Wednesday 7th August - 9.45am - 3.00pm
Age groups: U7-U14 (As of September 1st 2018)
Cost: £27.50

Bridport Rugby Club
Thursday 8th August - 9.45am - 3.00pm
Age groups: U7-U14 (As of September 1st 2018)
Cost: £27.50

Penryn Rugby Club
Tuesday 13th August - 9.45am - 3.00pm
Age groups: U7-U14 (As of September 1st 2018)
Cost: £30.00
Sandy Park (2 days)
Wednesday 14th August - 9.45am - 3.00pm
Age groups: U7-U14 (As of September 1st 2018)
Cost: £50.00

Minehead Rugby Club
Friday 16th August - 9.45am - 3.00pm
Age groups: U7-U14 (As of September 1st 2018)
Cost: £27.50

North Petherton Rugby Club
Monday 19th August - 9.45am - 3.00pm
Age groups: U7-U14 (As of September 1st 2018)
Cost: £27.50

North Petherton Rugby Club (Backs Camp)
Tuesday 20th August - 9.45am - 12.30pm
Age groups: U13-U17 (As of September 1st 2018)
Cost: £15.00

North Petherton Rugby Club (Forwards Camp)
Tuesday 20th August - 1.00pm - 3.30pm
Age groups: U13-U17 (As of September 1st 2018)
Cost: £15.00
Tor Rugby Club
Wednesday 21st August - 9.45am - 3.00pm
Age groups: U7-U14 (As of September 1st 2018)
Cost: £27.50

Sandy Park
Thursday 22nd August - 9.45am - 3.00pm
Age groups: U7-U14 (As of September 1st 2018)
Cost: £27.50

Redruth Rugby Club (2 days)
Tuesday 27th August - 9.45am - 3.00pm
Age groups: U7-U14 (As of September 1st 2018)
Cost: £55.00

Ilfracombe Rugby Club
Thursday 29th August - 9.45am - 3.00pm
Age groups: U7-U14 (As of September 1st 2018)
Cost: £27.50

Bridgwater Rugby Club (Girls Only)
Friday 30th August - 9.45am - 3.00pm
Age groups: U13-U18 Girls (As of September 1st 2018)
Cost: £20.00