White helps Wallabies to victory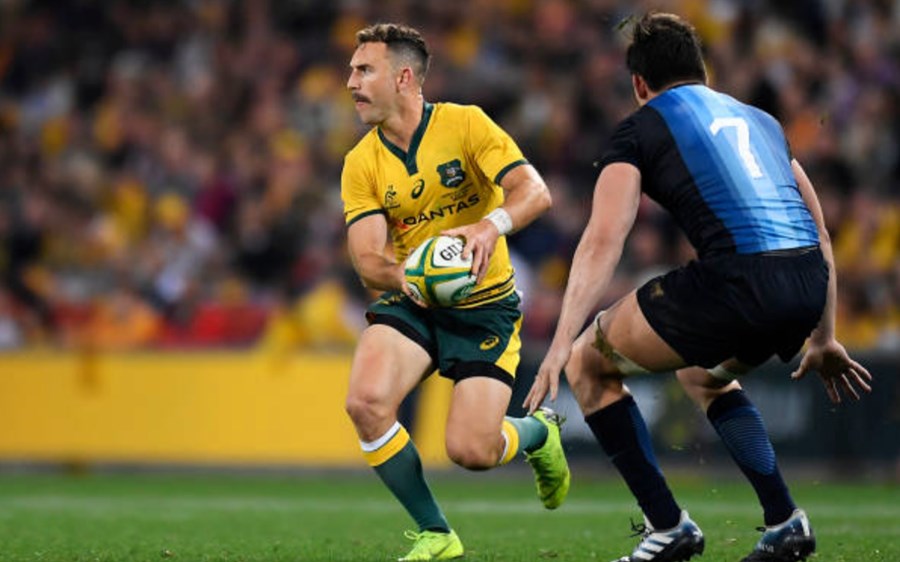 By Mark Stevens
28/7/19
Exeter Chiefs scrum-half Nic White was used as a second half replacement as Australia returned to winning ways in the Rugby Championship with a 16-10 victory over Argentina in Brisbane.
A week after going down to South Africa in Johannesburg, the Wallabies made the most of home advantage at the Suncorp Stadium to secure their success.
Reece Hogg claimed the home side's only try, which was converted by Christian Lealiifano, who also landed three penalties.
Argentina - who included former Chief Santiago Cordero in their starting line-up - counted with a Nicolas Sanchez penalty and a late converted try from Facundo Isa.
Post-match, Wallabies head coach Michael Cheika urged his side to take the next step up in their game when they meet New Zealand on August 10.
"(We'll take) as big a step as we want to take," he said. "It is up to us. It is (going to be) the step that we're prepared to take.
"We're prepared to go up another, I don't know how many levels it might take, but whatever it is, it's about whether we want to take a step up and whether we will take a step up to go and compete there."
Cheika was delighted with the effort of his players on Saturday and feels that is a great sign for the Wallabies as they look to improve their recent form.
"What I'm seeing in the way that the guys are going about their business is you had a lot of guys play their first game tonight and saw that they were very committed in what they brought, there was no lack of effort on the field," he said.
"I think anyone that comes in, whether they've played games or they haven't, they'll be ready to go and try to build on that momentum. We know how difficult that task will be but I really believe in these players.
"Just the environment they're creating at the moment amongst themselves – nothing to do with us – will help them down the line to achieve bigger things than they thought they could earlier on in the year."