White looks to go to next level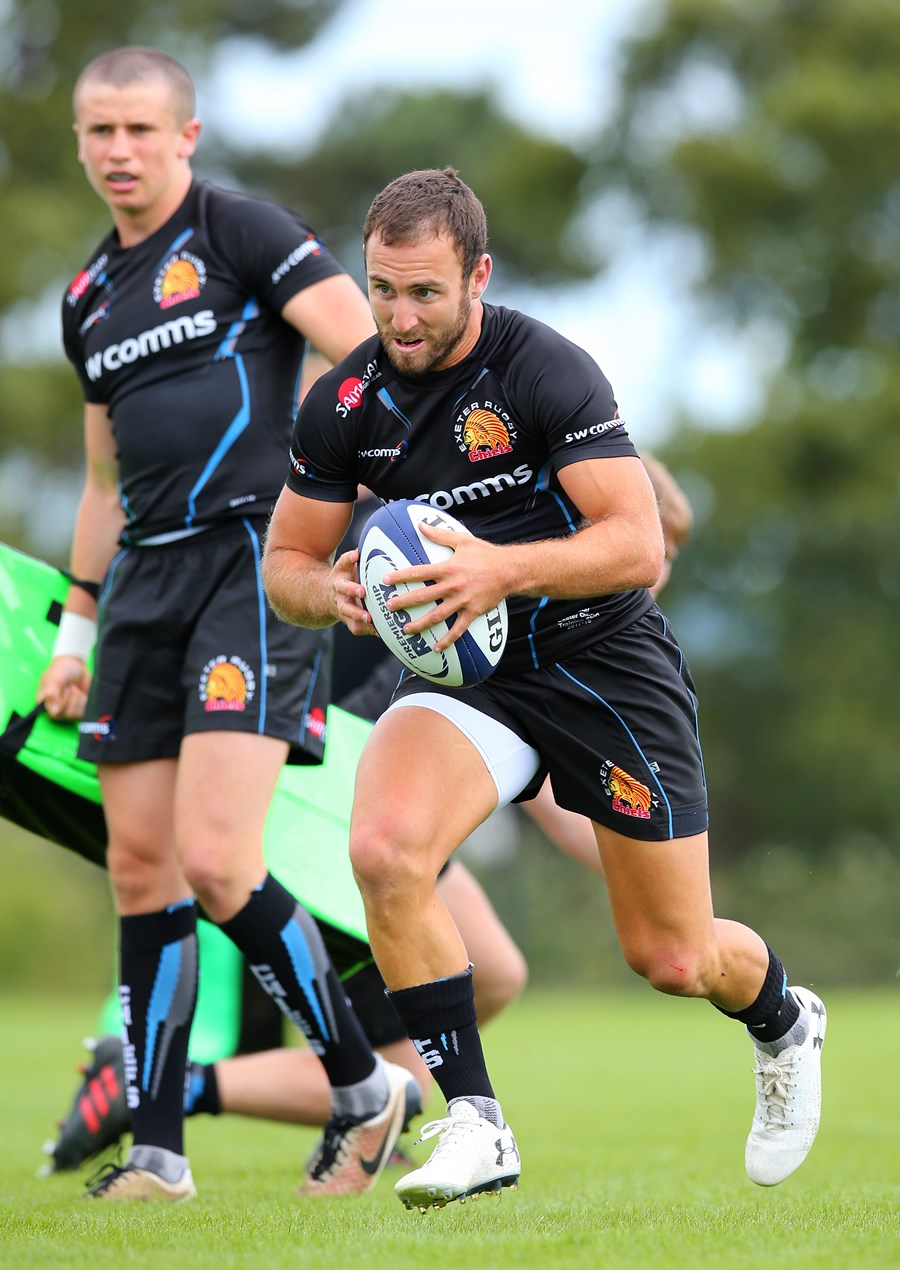 By Mark Stevens
20/7/17
Nic White says he and his Exeter Chiefs team-mates have already talked about cranking things up to "another level" ahead of the new 2017/18 season.
The Australian international is less than a month into his new start with the reigning Aviva Premiership champions, having completed a summer move across the Channel from French outfit Montpellier, but already he insists he feels at home in the Westcountry.
With the Chiefs currently counting down the days until their pre-season opener against the Cornish Pirates at Sandy Park on August 19, White knows it's the work done now that will prove key come the new campaign.
"It feels a bit like I've been thrown in at the deep end, but everyone at the club has been awesome from the moment I arrived," said the 27-year-old. "My wife and I have settled in very well, the boys have made it very easy for me, and everything is going to plan."
As is the tradition these days with the Chiefs, White had only been at his new club a matter of days before he and the first team squad were whisked off to Portugal for a three-day team bonding trip.
Although White knew a number of his compatriots already in place at the Chiefs, the chance to get to know other members of the squad in a relaxed and social environment meant he and the club's other four new signings were quickly able to fit into the Exeter mix.
"I knew one or two of the boys from back home already, but it was a great trip and I came back feeling like I had 50 or 60 new mates," added the experienced scrum-half. "Before I arrived I heard great things about the club and the culture that existed here, but having been here I can honestly say that it's exceeded my expectations.
"As a new bloke coming in, it's great that you can go in each day, work hard and be around your mates in a great environment. When you have guys all pulling together as one, it makes it easy to rock up for training each day."
With the build-up to the new season intensifying by the day, White knows that much will be expected of his new club, not just in the Aviva Premiership, but also in the European Champions Cup where the Devon club will be tackling Leinster, Glasgow Warriors and White's former employers, Montpellier.
"The coaches have already talked a lot about that if we stay the same and don't move on, it won't get you to finals," said White. "We know we need to crank things up to another level this season.
"As a club we want to be chasing the big trophies and playing in the big matches. Teams will come after us, we know that, but it's up to us to be the hunters, not the hunted. What is good is that as a team we're not losing sight of where we've come from and we won't forfeit those principles that have got us there.
"We want to be a better team than we we're last season. Our rivals will have seen how we did last year, what we did to get where we were, so we're going to have to work even harder. At this level you have to expect the unexpected and be prepared to go somewhere you've not been before.
"To go to that next level, it starts with tough days in pre-season. As I said, all the guys are working hard and it's that hard work that will certainly benefit us later."