Williams focused on the tasks ahead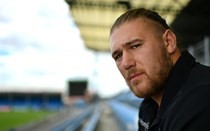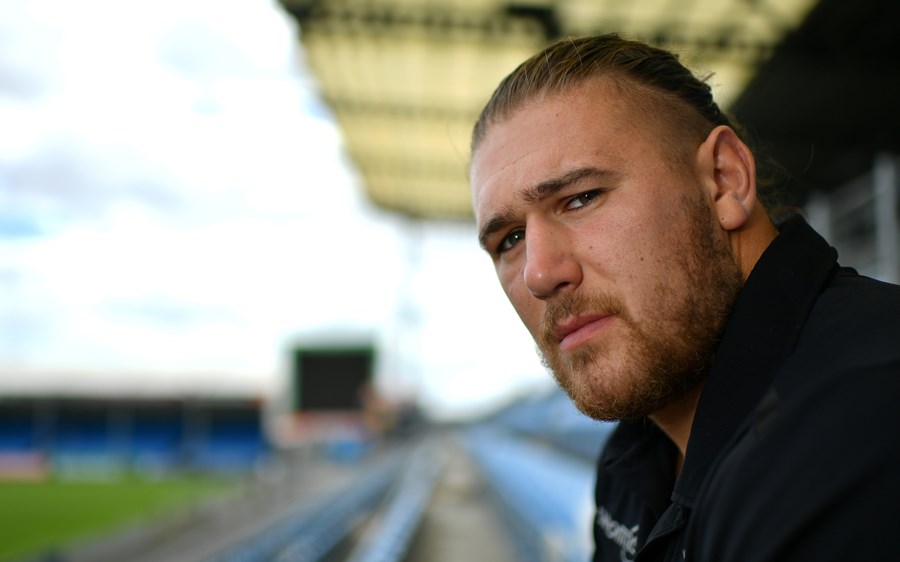 By Mark Stevens
10/10/20
Sat in the empty West Grandstand of Sandy Park earlier this week, Harry Williams gave the demeanour of a laid-back lad, a person not overly troubled with day-to-day life.
However, spend a few minutes in the company of the talented tight-head and it's abundantly clear the 29-year-old Londoner is fiercely focused on a big few weeks ahead.
It begins this afternoon as Exeter Chiefs set their sights on a fifth successive Gallagher Premiership final appearance.
Standing in their way, Westcountry rivals Bath Rugby, who only learned on Wednesday that they would provide the opposition to the table-topping Chiefs in the second of the two play-off fixtures.
Confusion had reigned in the wake of Sale Sharks turning up a high number of positive Covid-19 tests ahead of last weekend's Round 22 matches. Initially, there fixture at home to Worcester Warriors was delayed until midweek, but when further test results showed another eight positive cases across the playing side group, they could do little more than forfeit the fixture.
That in turn meant Steve Diamond's side missed out on their own play-off place - and it was Bath who were given the nod to tackle Rob Baxter's side for a place in the Twickenham showdown in a fortnight's time.
Williams is acutely aware of the threat Bath will pose, particularly in a one-off, knock-out encounter, but he believes he and his fellow Chiefs have what it takes to pack the significant punch and floor their rivals for a second time this season.
"This is the hard work now," said the England international. "We've won some big games to get to where we are - and we've all put in a lot of graft. However, if you don't then win the final, it's kind of all for nothing.
"Jose Mourinho said on that All or Nothing programme, getting to a final is different to ultimately winning it - and that's so true! We've lost more finals than we've won and I said it last year and the year before that, it's not the bitterness of defeat that drives you, it's more the sweetness of success.
"Three years ago we were lucky to win the Premiership and that feeling still stays with me. Now, as a group, we have the potential to go and do that again and that is what really excites me."
Indeed, the Chiefs have set their sights on a potential double, having also booked their place in next week's Heineken Champions Cup final against Racing 92 in Bristol.
"As I said, we've learnt some hard lessons over the years, but now I think we're all different people and we're certainly a different team," continued Williams, who joined the Chiefs in the summer of 2015 from Championship side, Jersey Reds.
"As people, as a team, I genuinely believe we're on the verge of something special here. Of course, nothing is done yet, but over these next two or three weeks, we could do something awesome."
Under the guidance of Rob Baxter, the Chiefs have certainly set the bar, both in the Premiership and Europe, this season - and Williams says the players themselves are aware of the standards expected of them, each time they take to the field.
"Our expectations, whatever the competition, whatever the game, it's to go out and win," he added. "That has never changed in all the time I've been at the club. I guess the big difference now, between say a few years ago, is that we're not maybe so naive in what we do.
"As players you can work on fitness, on strength, on your skills, but the one thing you can't buy in is experience. You earn that from playing, especially in the big games. That's vital when you get to stages like we are now and the pressure comes on. I think you've seen with performances this season - and last season - we have that experience in us now.
"The Toulouse game the other week was a probably a really good example of that, where we put our game on them and did what we had to do at the right time. In the big games in the past, there have been times where we've choked or not got things quite right. Now, I think we have the experience and the mind-set amongst us all to deal with the pressures that come from playing in these big games."