Tackling Health Programme a Success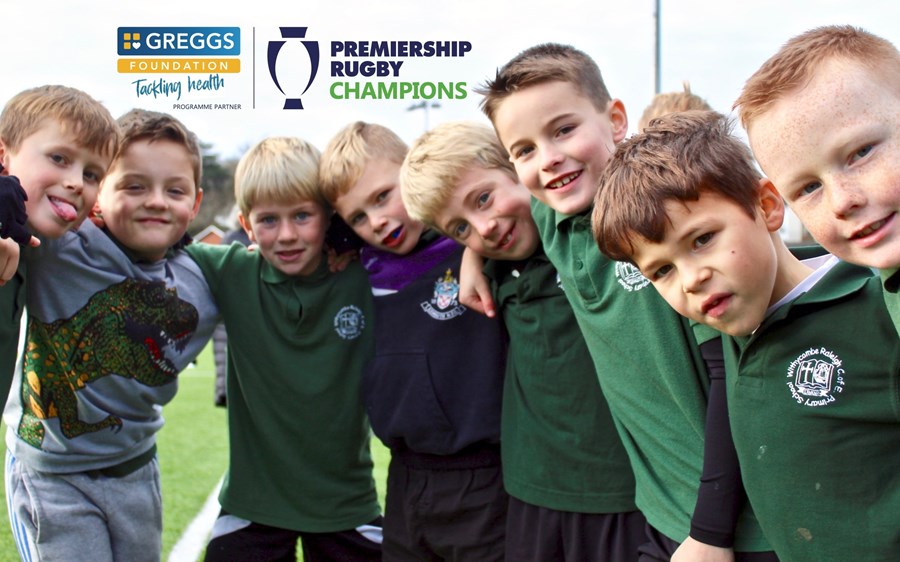 By Flo Eggins
10/09/2019
Over a thousand children in Devon have benefited from a programme aimed to teach children aged seven to eight about a healthy lifestyle.
In the past year, the Tackling Health programme has been delivered by the Exeter Chiefs Community department at 39 primary school classes across the region.
Delivered nationally by Premiership Rugby clubs and in partnership with the Greggs Foundation, the key aims of the project are to improve young people's understanding of healthy eating and to increase levels of physical activity.
The programme lasted for five weeks with each class, with both classroom and outdoor sessions included. Classroom activities were focused on an 'Eat Well' guide, discussing food, the role of foods and healthy choices. Children also took part in tag rugby sessions, aiming to give them the skillset and understanding to play games by the end of the programme.
Exeter Chiefs Assistant Community Development Manager Richard Bright, who led the programme delivery, said: "Whilst delivering this programme, I've seen a massive change in the classes I have been working with. Some have made really positive changes to their diet, which should help them both academically and physically.
"This was a great success this year, and we're already looking forward to delivering it again next year."
If you know a primary school that may be interested in taking part in the 2020 Tackling Health programme, please contact Richard on richardbright@exeterchiefs.co.uk