New additions for match-day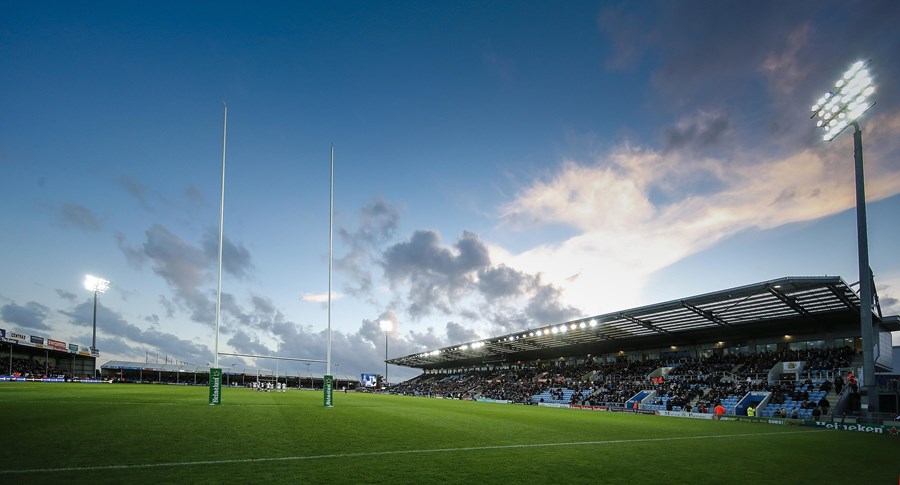 It's not just on the field where Exeter Chiefs are looking to deliver the ultimate performance, off it the club are pleased to announce a series of new initiatives aimed at looking to improve our match-day experience for all visitors to Sandy Park this season.
From the moment you arrive at the stadium to the minute you leave, we want everyone to savour not only our renowned Westcountry hospitality, but to savour the perfect day out at the home of the reigning Aviva Premiership champions.
Ahead of our first home game of the new 2017/18 season, we felt it only right to outline some of the new plans we have introduced to ensure a day out at the Chiefs remains the best sporting ticket in town.
Across our 13 match-day bars and all of our food outlets, we will not only be offering contactless payment to help speed up service, but we are also looking at improving our environmental needs by 'Going Green' with the new Exeter Chiefs re-usable cups.
Emblazoned with a fantastic image of the Chiefs celebrating their Twickenham triumph back in May, the new system could not be any easier.
A £1 deposit is paid with your first drink
For your next drink, bring your empty cup back to the bar and we will then exchange it for a clean one
When you are finished, you can either return it one of the cup return points to get your deposit back, or take it home as a momento of your day at the rugby.
Explaining the idea to 'Go Green', Natasha Pavis, Sandy Park General Manager, said: "As a club we are very much aware of our responsibility to help protect the environment as best we can. Not only do we see the scheme helping to produce a much cleaner stadium, significantly reducing waste, but we believe we will get to save 334,000 disposable cups being thrown away each season.
"As well as the environmental message we are trying to promote as a club, we also feel the new cups will also provide a quality, sturdier cup to enjoy your drink from, as well as a great souvenir to remember your experience at Sandy Park."
Also in place for the new season, located at the South End of the stadium, will be our new Gin and Fizz Bar in association with Tolchards. Serving small bottles of Prosecco, glasses of Prosecco and various Gins, this is something supporters must surely sample on a match-day.
Transportation links to match-days have also been improved with Great Western Rail confirming they will now be running regular shuttle buses from Exeter St Davids in a bid to avoid congestion on routes to the stadium.
Running alongside the already existing C Bus Route, operated by Stagecoach, two buses at a time will now be leaving Exeter St Davids at 12 noon, 1pm, 2pm and 2:30pm. Users who want to take the same service on the return journey will need to board the buses at Digby & Sowton following the final whistle.
For a full and comprehensive guide of Match-Days at Sandy Park, click here